One of the great visual artists associated with my hometown of Buffalo, New York is photographer Milton Rogovin (1909-2011), whose subjects include Buffalo's African-American storefront churches from 1958 to 1961, and the people of Buffalo's East Side (1961-63) and Lower West Side (1972-2002). Several of Rogovin's photos of storefront churches were published in Aperture magazine in 1962, alongside an essay by Black activist and scholar W.E.B. DuBois: click here to see the Aperture pages in their original publication format. For more resources, go to the central page for the Library of Congress' Rogovin Photograph Collection and to the Rogovin family's website, where you'll find a chronology of Rogovin's career and educational resources featuring his images.
CNN hired expert cartoonist and MAD magazine caricaturist Tom Richmond to illustrate the publicity materials for their new docuseries History of the Sitcom, and the result is a riot of famous TV characters from such series as I Love Lucy (1951-57), The Facts of Life (1979-1988), and black-ish (2014-present). Richmond writes about working on the Sitcom piece in a recent entry on his blog: "A fun but exhausting job on a short deadline." While you're visiting Richmond's site, also look at the Art pages, filled with dozens of examples of MAD art and other projects!
Have you been to La Casa Azul ("The Blue House"), the Mexico City museum celebrating the fantastic painter Frida Kahlo (1907-1954)? If not, take a virtual tour of the space where Kahlo spent most of her life, with both her family and with husband and fellow artist Diego Rivera. The Museo Frida Kahlo / La Casa Azul website has more information about Kahlo, including two downloadable biographies, objects and artworks on display at La Casa Azul, and photos from an exhibition of Kahlo's dresses. There's also more about Kahlo and her art at the official website. (Above is a picture of an outdoor space at La Casa Azul, and below is a detail from a haunting 1948 self-portrait, taken from a terrific essay by Frances Brent that's available online at Tablet.)
On his Super-Team Family: The Lost Issues site, Ross Pearsall invents comic-book covers that mix characters from Marvel, D.C., Star Wars and other fictional "worlds," creating team-ups prohibited by real-life copyright issues. Super-Team Family is the place to go if you've always wondered what might happen if Tintin, Snowy, Calvin and Hobbes shared a comic-book adventure. Pearsall has created over 3000 "what-if" covers! The one above, #3000, is an imagined cross-over between Marvel's Avengers and D.C.'s "Fourth World"—artist and storyteller Jack Kirby was the creative force behind both superhero teams, but he did each for a different company.
In addition to his success as a contemporary painter and scholar of art history, David Hockney is also known as the creator of "joiners," photo collages of a single location or person where each picture is shot from a different perspective. (Hockney originally used fast-developing Polaroids in his joiners, but then switched to professional 35mm emulsion film.) Canbra Hodsdon describes the joiner collages as possessing "a fluidity and movement" not found in conventional photography, as in the above example, Jerry Diving, Sunday, Feb. 28th, 1982. And of course, in their sequential grid designs, the joiners also look like comic strips. For more on Hockney's joiner process, watch this brief video (an excerpt from the documentary Hockney: Seeing Reality [2017]); and check out this school assignment on how to make your own multi-perspective photo collages.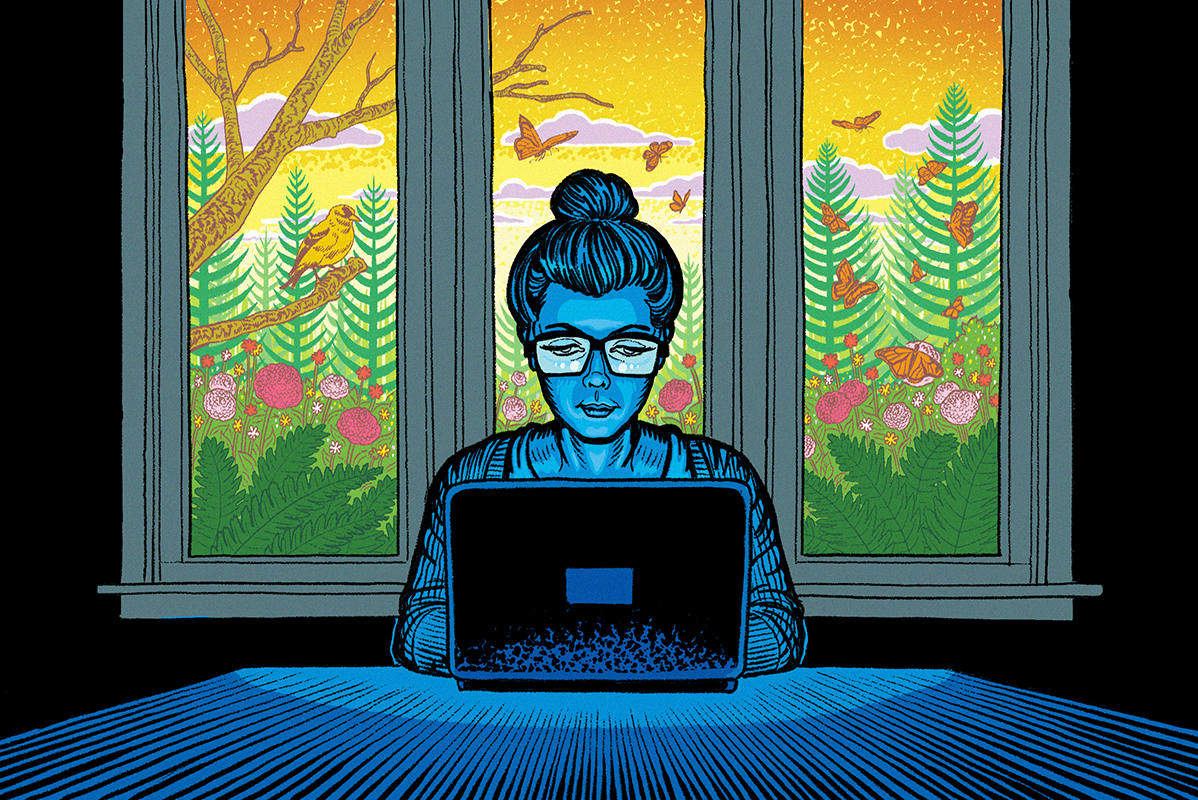 James Yamasaki is a San Francisco-based illustrator influenced by the hyperbolic visual tropes of comics. His publishing venues include Hour Detroit Magazine, Entertainment Weekly, and the music trade Billboard, but his art appears most often in the Seattle alt-weekly newspaper The Stranger. Above is his image for a 2015 Stranger article titled "Things I Can Say About MFA Writing Programs Now That I No Longer Teach in One," and we'll close the Club today with more illustrations from Yamasaki's website and Theispot site. (And thanks to Scott McCloud for making me aware of Yamasaki's work.)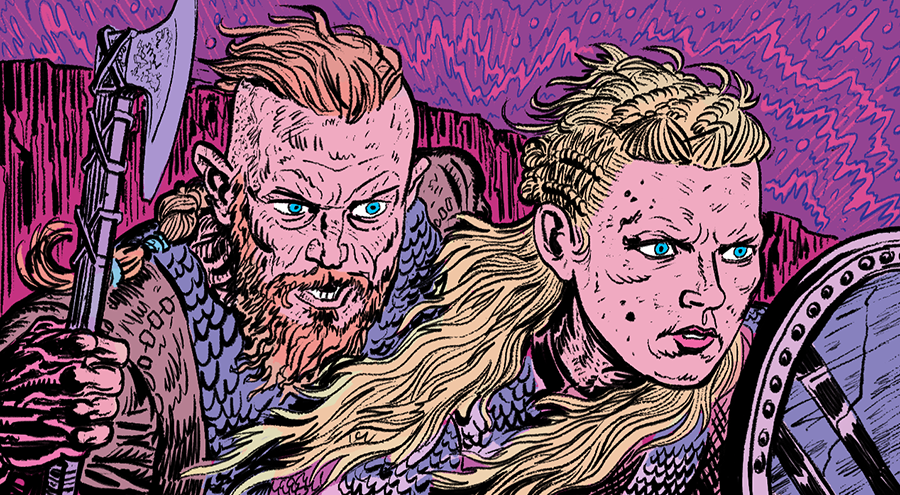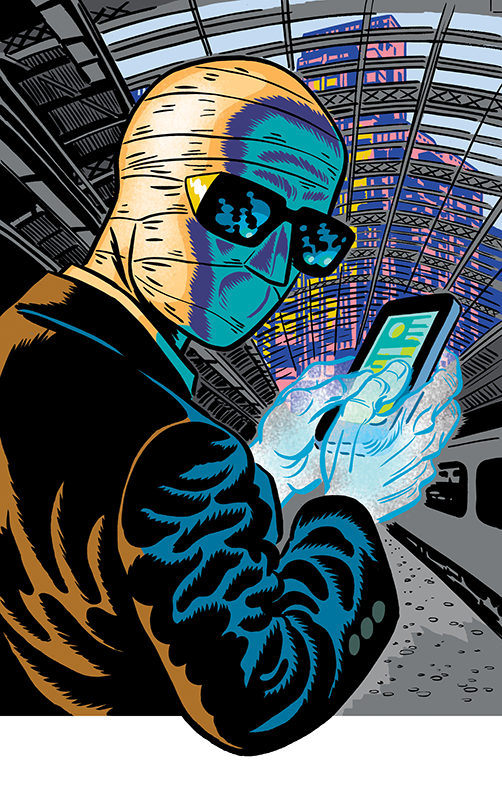 This weekly blog post is written and compiled by Craig Fischer. To send along recommendations, ideas, and comments, contact Craig at craig_fschr@yahoo.com [.]