We begin to settle into a new year, with new hopes but our same old love for cartoons and art…  (The image above is a watercolor by comics artist Hugo Pratt; scroll down for more information about Pratt!)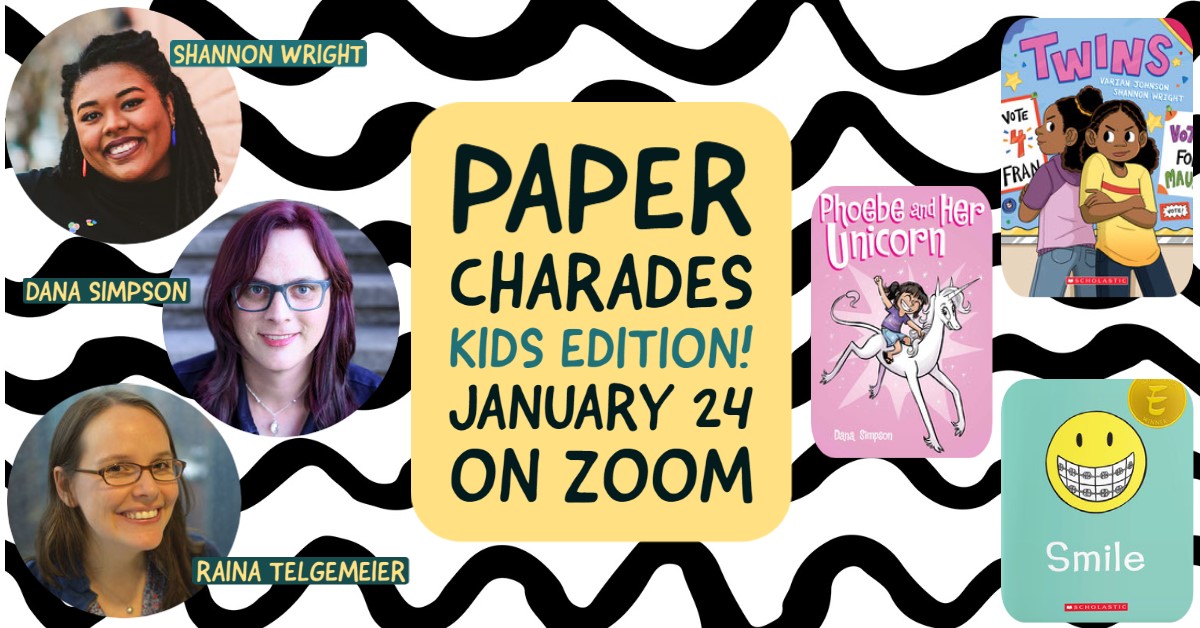 On Sunday January 24 at 4pm, the Ohio State University's Billy Ireland Library and Museum is sponsoring on Zoom a free interactive game of Paper Charades (a family-friendly variant on Pictionary) with "three of the top YA cartoonists working today": Raina Telgemeier, Dana Simpson, and Shannon Wright. More information and registration here. And be sure to check the Billy Ireland's event page frequently throughout the spring, as they add more opportunities for fun to their calendar.
The Graphic Novel and Comics division of ALIA (the Australian Library and Information Association) is a "resource and network for library and information professionals who are responsible for, and interested in, comics and graphic novels," but they provide materials of interest for comics fans too, including their YouTube series of videos with young artists and industry figures. The most recent ALIA interview is with Holly Jayne, who began her strip Bunnygirl as a self-published zine before her work found a home at Simon & Schuster. Visit Jayne's Tumblr for cute Bunnygirl images and more!
You may have heard the phrase "Rube Goldberg" before, to describe a machine that works through the interaction of odd, funny parts. Rube Goldberg was an actual person, a newspaper cartoonist who drew a comic strip showing mechanisms that (in the words of the official Rube Goldberg website) "solved a simple task in the most overcomplicated, inefficient, and hilarious way possible." To learn more about Goldberg, check out his Wikipedia entry. You can also find hundreds of Goldberg machines on YouTube, including a Guinness Book of World Records video of the largest machine ever built to turn on a Christmas tree, and a promotional video for New York's School of Visual Arts featuring Professor Kevin O'Callaghan, who builds 3-D displays, posters, and sculptures inspired by Goldberg.
To celebrate the recent release of the movie Wonder Woman 1984, the New York Times featured an article about the Amazon's ever-changing uniforms, including her late-1960s hippie Kung-Fu outfit! This focus on Wonder Woman's fashion reminded me of a 2008 New Yorker article by Michael Chabon on the impossible yet aspirational nature of the superhero costume: "Talking, retying the knots of our capes, flip-flops slapping against the soles of our feet, we transformed not only ourselves. In the space of that walk to the pool we also transformed the world, shaping it into a place in which such things were possible: the reincarnation of an Arthurian knight could find solace and partnership in the company of a latter-day Mesoamerican wizard. An entire world of superheroic adventure could be dreamed up by a couple of boys from Columbia, or Cleveland." (Adults should check out Chabon's 2000 Pulitzer-winning novel The Amazing Adventures of Cavalier and Clay, a story that unfolds in a lightly-fictionalized history of the early comic book industry.)
Over on NeoText, Chloe Maveal talks about the career of Hugo Pratt and commemorates the 75th birthday of Pratt's first published comic, the superhero story Asso Di Picche ("The Ace of Spades"). As Maveal points out, Pratt is a giant in western European comics, mostly because of the impact of his long-running graphic novel series featuring the early 20th century adventurer Corto Maltese. (In recent years, U.S. readers have finally found out what the fuss is about, thanks to IDW's translation of all the Corto Maltese books and other Pratt work.) Read Maveal's article, luxuriate in the Pratt images (and one by John Paul Leon) at the end of Maveal's piece, and then return here for more Corto by Pratt, below.
This weekly blog post is written and compiled by Craig Fischer. To send along recommendations, ideas, and comments, contact Craig at craig_fschr@yahoo.com [.]