The holidays are over, and perhaps you're back at work or in school. But keep looking at all the beautiful art and color around you! (The painting at the top of the page is Helen Frankenthaler's semi-abstract Riverhead [1963].)
A bittersweet anniversary: Bill Watterson's comic strip Calvin and Hobbes left newspapers twenty-five years ago, on December 31, 1995. Several recent Internet posts discuss Watterson's career and legacy. Troy L. Smith talks about Watterson's pre-Calvin contributions to Cleveland's history of editorial cartoons, and in the process reproduces a lot of unseen Watterson art. Michael Cavna at The Washington Post puts Calvin and Hobbes in the context of a wave of retirements that year; in 1995, Gary Larson likewise retired The Far Side, while Berkeley Breathed wrapped up Outland, his sequel to Bloom County. And on Twitter, Dr. Neil Cohn does a scientific analysis of the changes in form and content in Watterson's Calvin during its ten-year run. If all this hubbub encourages you to re-read the original strip, visit GoComics for all kinds of Calvin and Hobbes fun.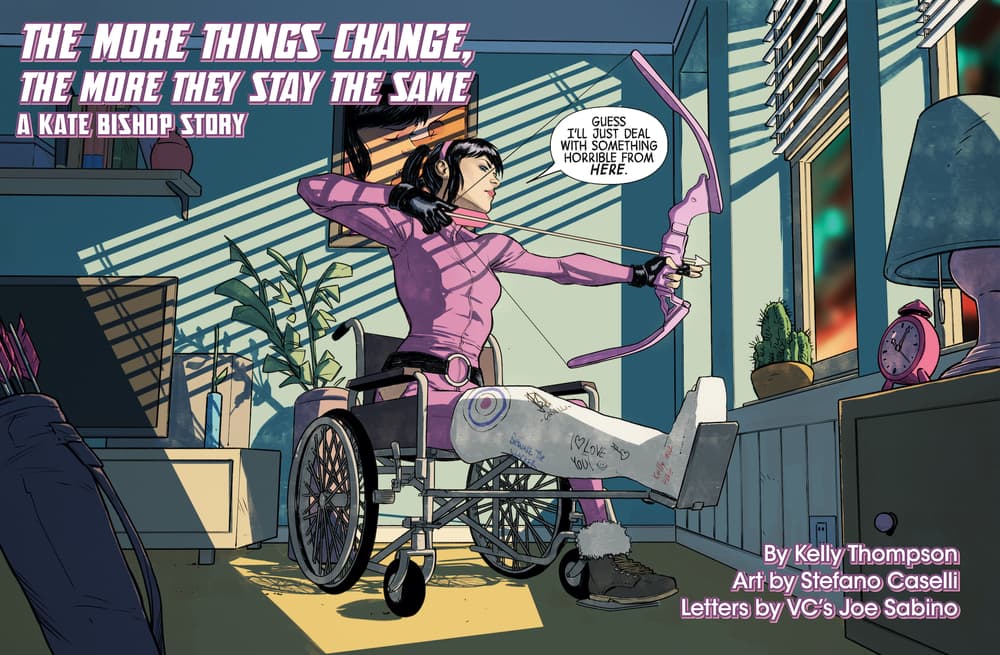 On New Year's Eve, the Marvel Comics website unexpectedly posted a prose story featuring Kate Bishop, the protégé Hawkeye who, in the comics, is currently a more popular and entertaining character than the older male Hawkeye (Clint Barton) of the Avengers movies. (Marvel is filming a Hawkeye TV show for Disney+ starring Jeremy Renner as Hawkeye and Hailee Steinfeld as Kate Bishop.) The writer of the Kate Bishop tale is Kelly Thompson—who wrote a fine Hawkeye comic from 2016-18—and the story itself riffs on Alfred Hitchcock's movie Rear Window (1954), about a character with a broken leg who believes they see a crime being committed. Enjoy!
For the last nine years, mailman and comics fan John P. Rovnak delivered mail in the Old North End neighborhood of Burlington, Vermont. While on his route, Rovnak encountered all kinds of unique sights—what he calls "the greatest human drama, unfolding"—so he started to take iPhone photographs that documented what he saw. Vermont Public Radio has a story about Rovnak's project, including his rules for taking pictures fast, while on the job; Rovnak's own website ("street photography with levity") collects his images. Above is a Rovnak picture titled "Outnumbered."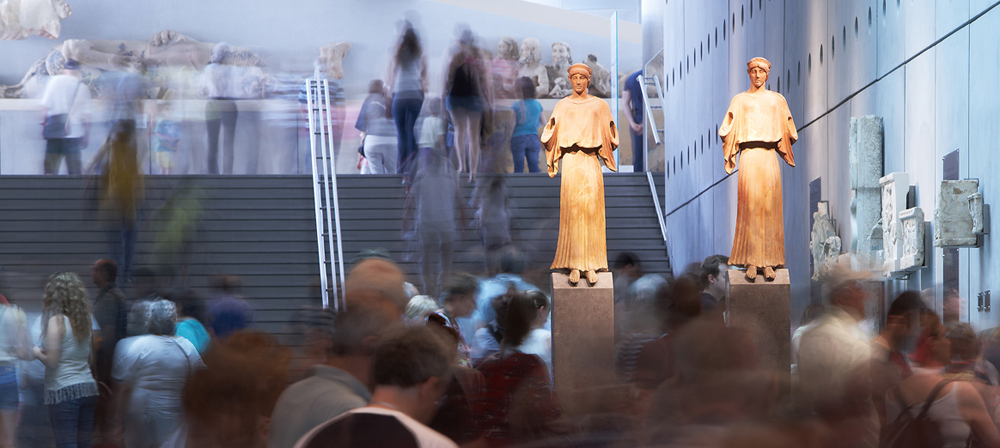 Greece's Acropolis Museum—devoted to preserving and exhibiting the archeological relics from Athens' Sacred Rock—is now digitized and available for online exploration! Begin by clicking the Menu tab in the upper-right corner: this will take you to Temporary Exhibitions, Permanent Collections, and Activities for children and families. (Here is a direct link to "Acropolis Museum Kids," featuring games and videos—and older kids might be interested in the Research and Conservation section of the site.) Once you're done exploring the Menu, take the Virtual Tour and wander around the museum. Also, please note that the digital Acropolis Museum is a "Google Arts and Culture" page—and on the main "Google Arts and Culture" page you'll find more interactive experiences, games, stories, and projects.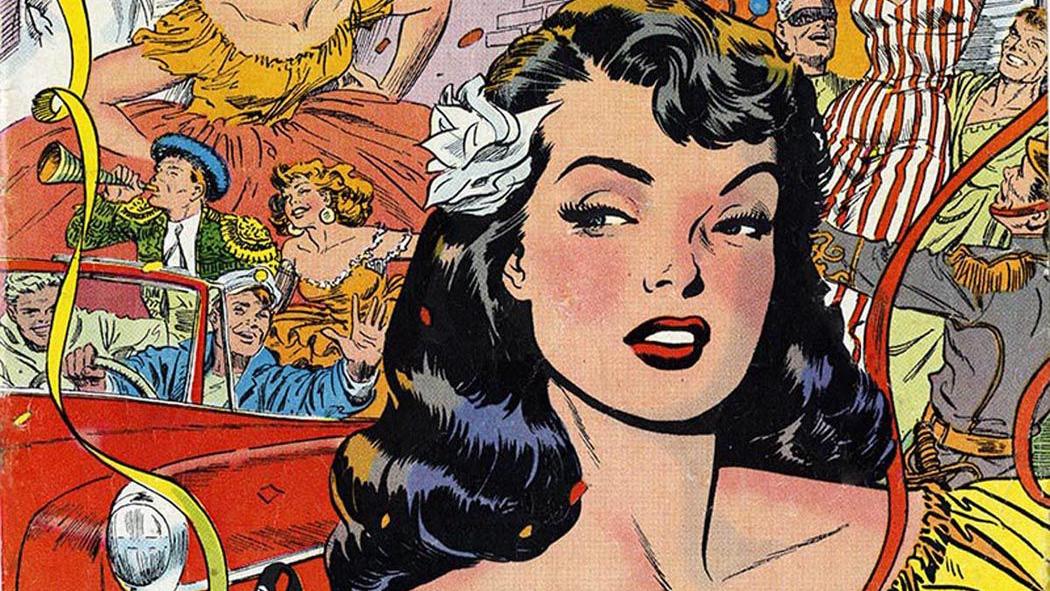 Thanks to scholarship like Ken Quattro's new book Invisible Men: The Trailblazing Black Artists of Comic Books (which was reviewed in the New York Times last week), the career of Matt Baker (1921-1959) is receiving some deserved appreciation. Baker, born in Forsyth County NC and brought up in Pittsburgh, studied art at New York City's Cooper Union, and then took jobs in the nascent comic book industry. Though he worked for many companies, and on comics in several different genres, Baker is best remembered for the romance comics he drew for publisher and friend Archer St. John. Tragically, Baker died of a heart attack at the age of 37, but we can celebrate his achievement with a portfolio of images.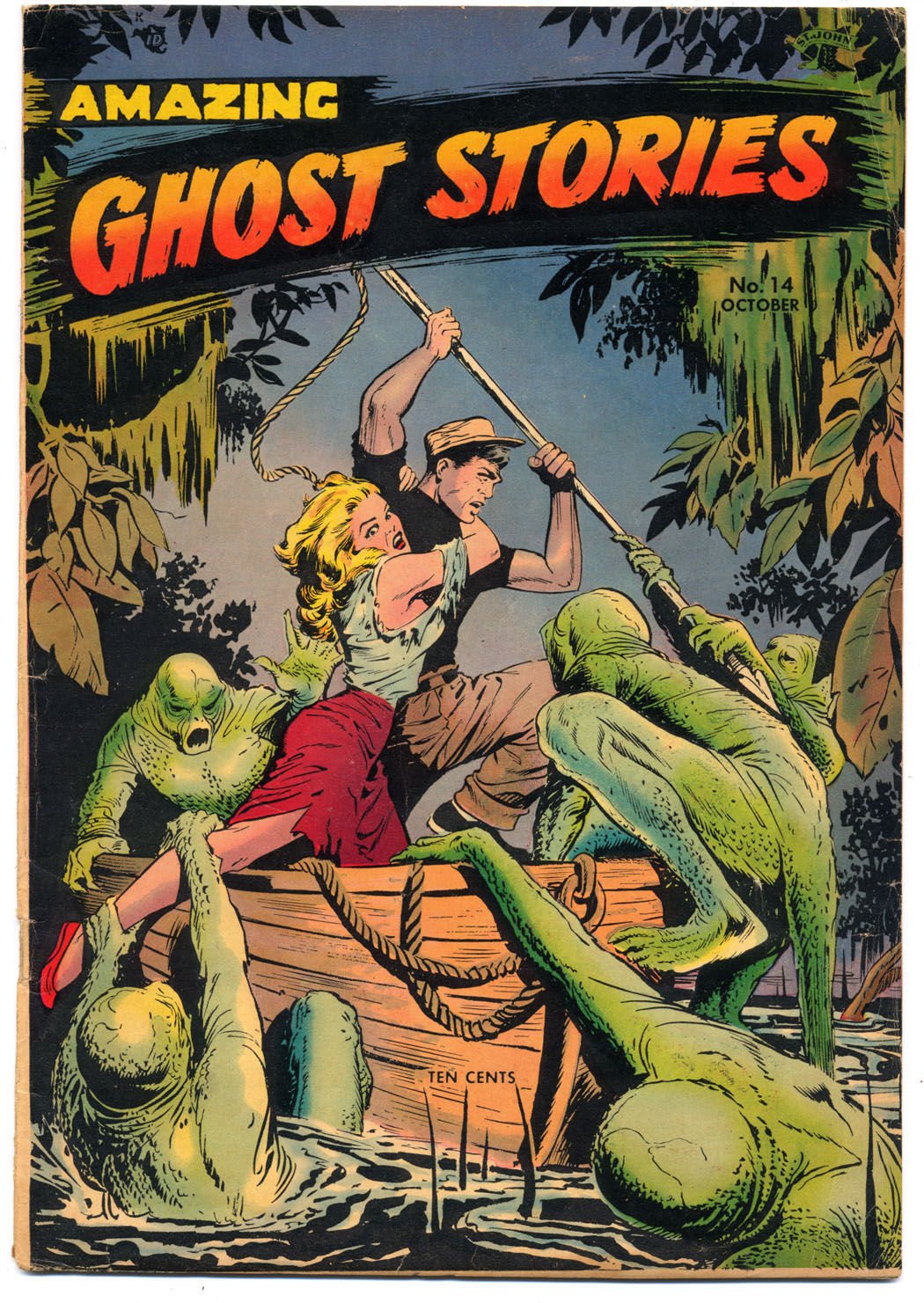 This weekly blog post is written and compiled by Craig Fischer. To send along recommendations, ideas, and comments, contact Craig at craig_fschr@yahoo.com [.]