We've praised before the comics of Dr. Jay Hosler, a biologist / cartoonist who teaches at Pennsylvania's Juniata College. Hosler's The Way of the Hive—originally published under the title Clan Apis—is one of the best all-ages graphic novels, and Hosler's website is packed with funny science cartoons, many about Honey Bees and other insects. Now available online is one of Hosler's short stories, "Killer Bee," a non-fiction account of how he became allergic to Bee stings while researching the critters: "My doctor says there's still a 5% chance that another sting could kill me. I should go study moths or grasshoppers or anything else, but…"
Also check out Hosler's interview about The Way of the Hive on the Kirkus site, and his July 2021 appearance as part of Comix Experience's Kids Club! (Above image of a Honey Bee and flower by Eric Rohmann, illustrator of the children's book Honeybee: The Busy Life of Apis Mellifera [2020].)
Thanks to this article on the Smithsonian Magazine site, I found out about Ian Webster's Ancient Earth map, which allows you to type in the name of any city, state or country, and "then choose a date ranging from zero to 750 million years ago." The results will show you where the region was located in the time period you choose: the map above, for instance, shows where Boone, North Carolina was located 600 million years in the past, during the era of the frozen Pannotia Supercontinent, a giant assemblage of continents that may (or may not) have formed near the South Pole just as animals were beginning to evolve. Test out your own locations here! And if your child is really into dinosaurs, also check out Webster's Dinosaur Database, the largest dinosaur catalog on the Internet.
The Smithsonian American Art Museum (SAAM) has recently posted online a series of ten comics titled Drawn to Art, which tell the stories of "ten women artists, some of whom may not have received the attention they deserved in their lifetimes." Some of the artists covered in the Drawn comics are Anni Albers (a famous textile artist and German émigré who lived in western North Carolina and taught at Black Mountain College), Carmen Herrera, Corita Kent, and Mickalene Thomas. This photo of New York City's Grand Central Station is by Berenice Abbott, another artist covered in Drawn to Art. While you're at the SAAM site, visit their current exhibitions, such as a chronicle of East Baltimore from 1975-1980 and a survey of the automobile in American culture.
I recently came across an amazing Twitter thread: Viviane Schwartz, who describes herself as an "author, artist, maker of books and interactive things," re-discovered a paper book she made as a child during a school field trip, featuring "moveable portraits" of her then-current teachers. The results are inventive and hilarious, as are the stories Schwartz tells about those teachers. Schwartz's website is also a lot of fun, especially the "Free Activities" section ("How to Find Adventure" by mapping your neighborhood!), her creative "Games and Installations," a small library of her "Writings and Drawings," and YouTube videos titled "Hedgehog Radio," where Schwartz asks us to "slow down, listen, read, make something and don't worry about it" as she shares ideas, projects, and drawings.
This one is only for teens and adults: A New Yorker profile of artist and writer Lisa Hanawalt, the author of four cartoon books (most recently, I Want You [2020], a collection of early work) published by Canadian alt-comix stalwart Drawn & Quarterly. Hanawalt is better known, however, for her production design work on the Netflix animated show Bojack Horseman (2014-2020) and her creation of the animated sitcom Tuca and Bertie (2019- ), currently renewed for a third season as part of Cartoon Network's Adult Swim programming. In the profile, Hanawalt is very frank about living with chronic illness and other mature topics. The final lines of the piece belong to her: "I'm always preparing myself for the worst. I lie awake at night worrying. But then when bad things do happen, I handle it well. I manage to find the lightness in it."
Artist Steve Rude burst into comics with Nexus (1981- ), an ambitious science fiction series that has so far run over 100 issues published by several small comic book companies. Alongside Nexus, Rude has also drawn for Marvel and D.C., but not often; he specializes in single-issue stories that are adored by fans. (The lovely image above was a pin-up included in Wonder Woman #200 [2004].) Recently, he's focused on commissions for fans in various media: pen-and-ink, markers, pastels, watercolors, oil paints. Below is a little gallery of his impressive illustrations; visit his two Instagram accounts (one featuring finished art and a second that posts weekly sketchbook pages) for more.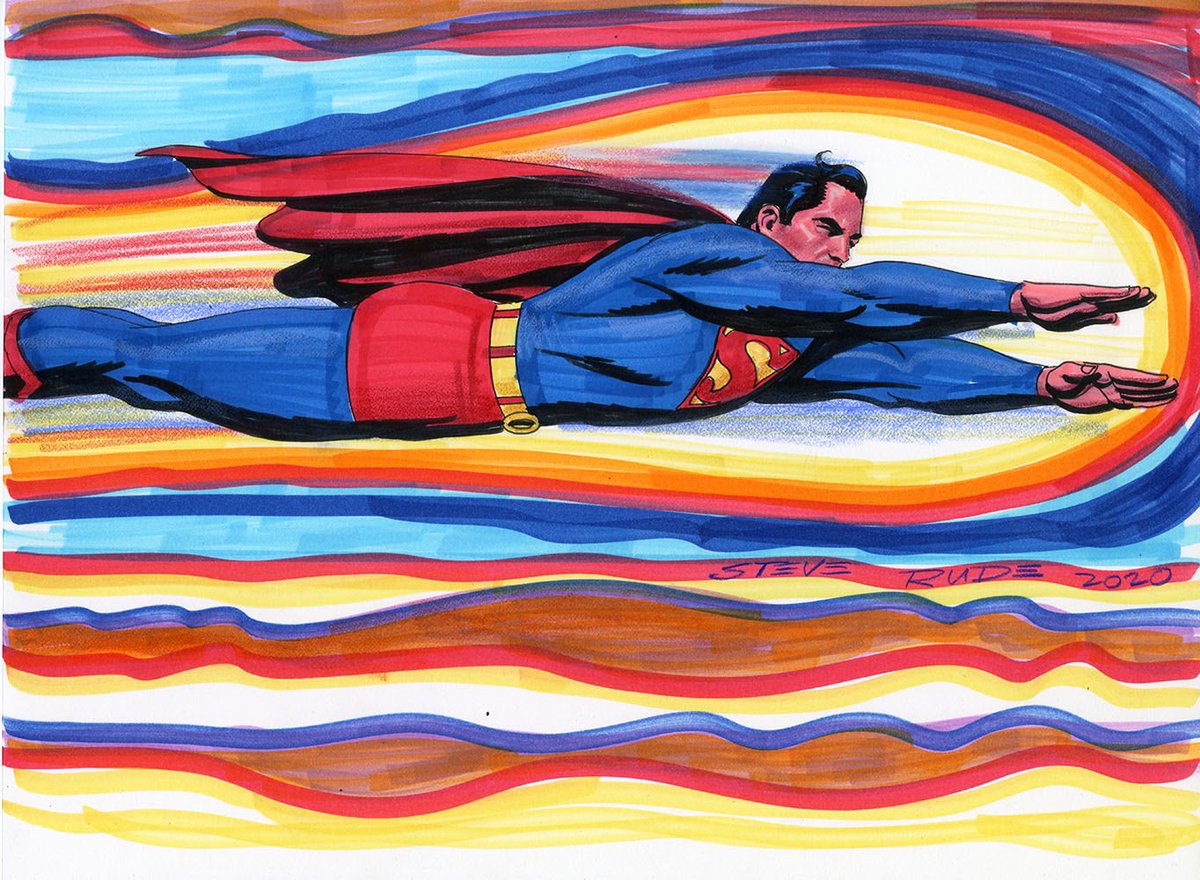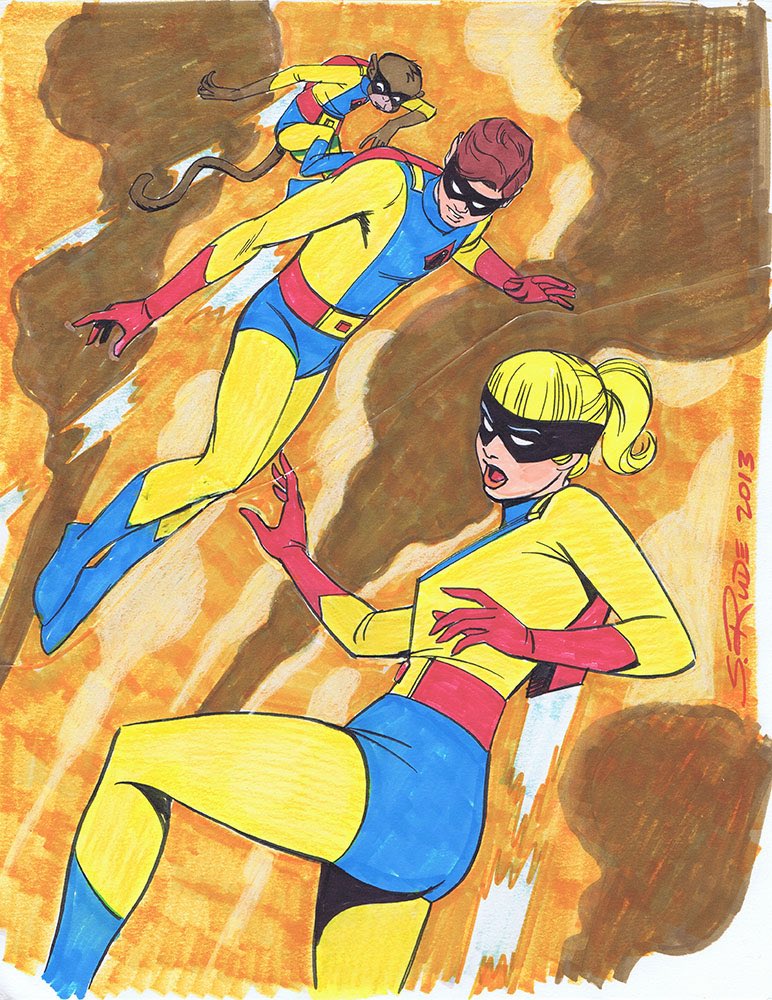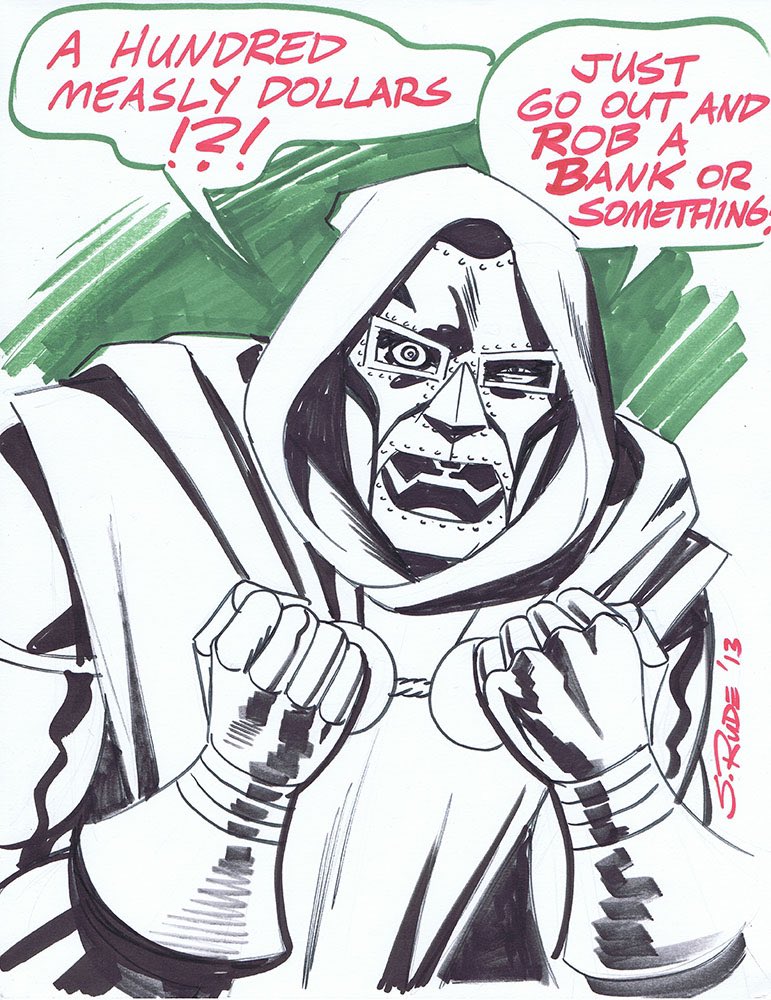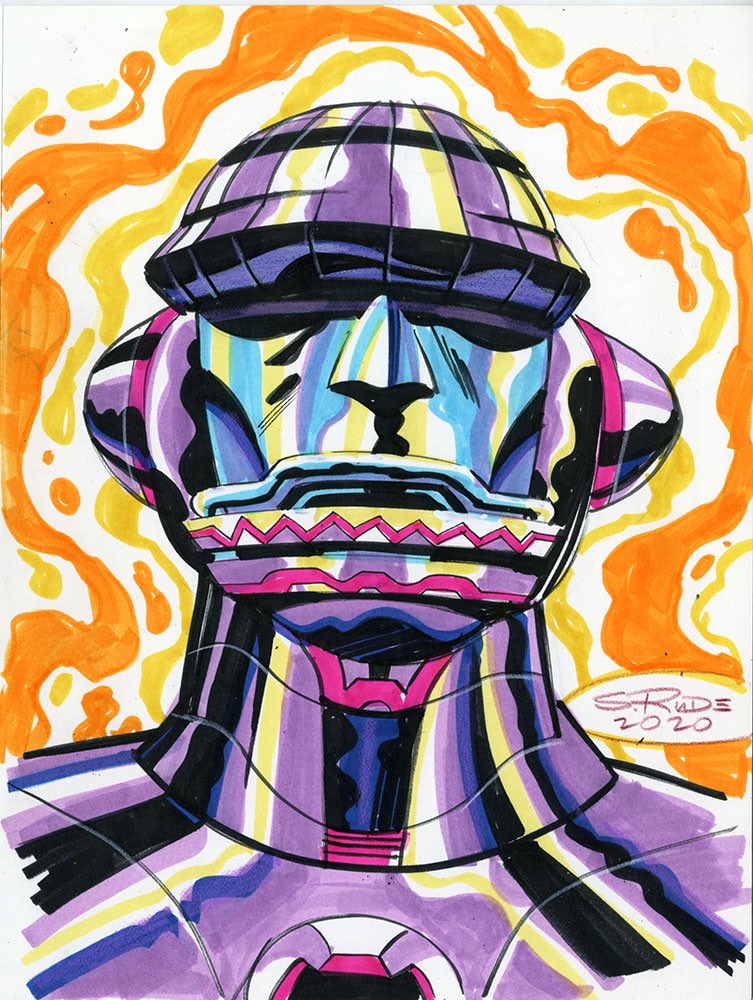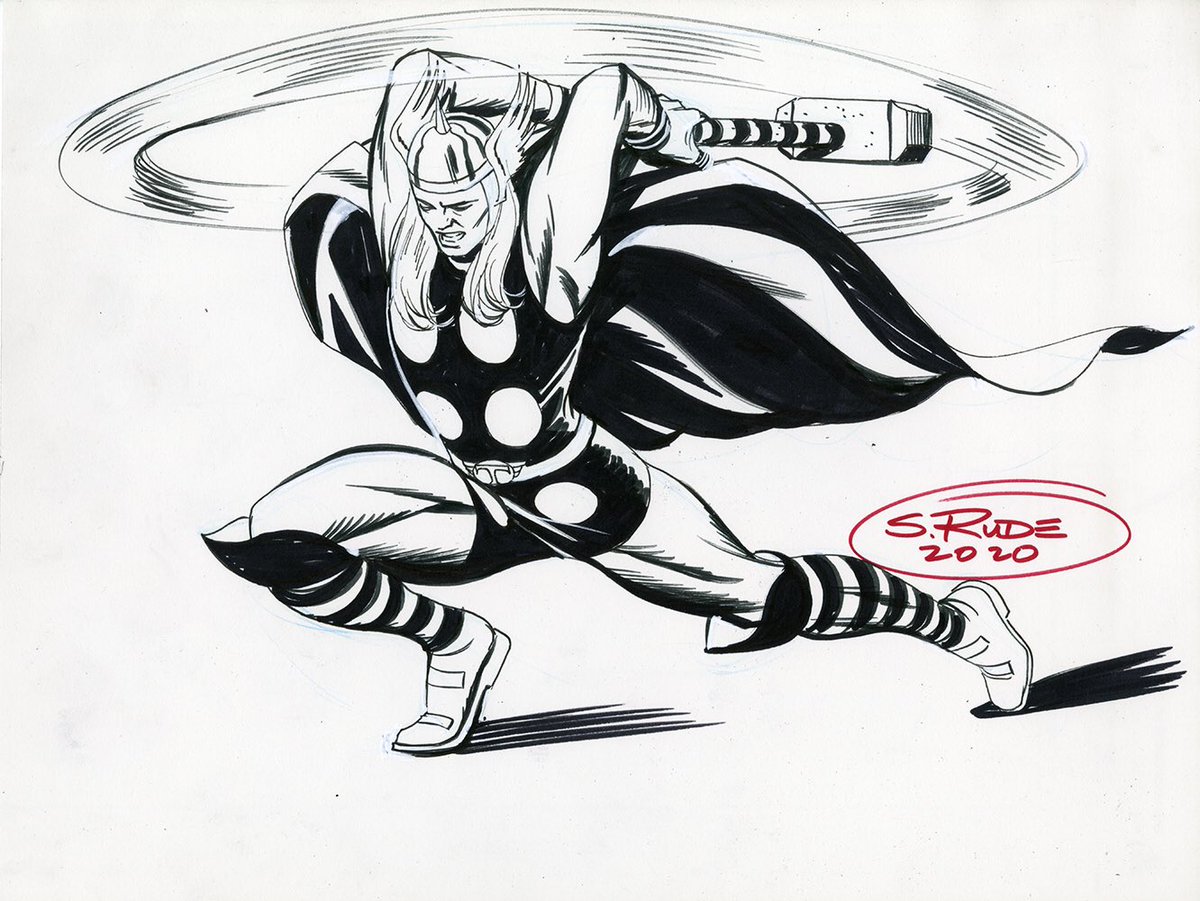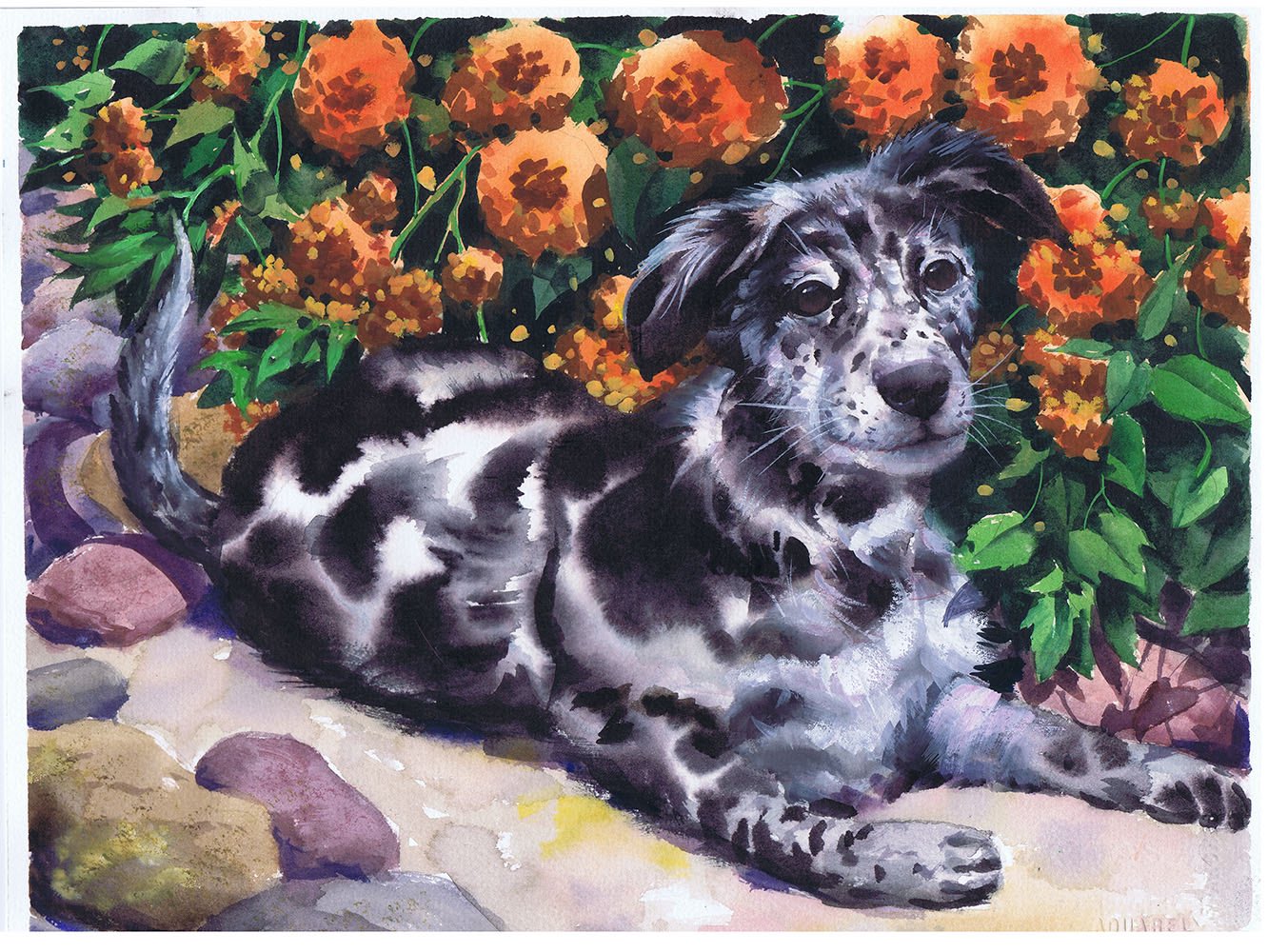 This weekly blog post is written and compiled by Craig Fischer. To send along recommendations, ideas, and comments, contact Craig at craig_fschr@yahoo.com [.]