Charles Dana Gibson was a famous 19th-and-early-20th-century American pen-and-ink illustrator who specialized in images of the young, idle rich; his drawings of young women (such as the one above) were especially popular, and still linger in the English language through references to carefree, stylish "Gibson Girls." (There is, in fact, a clothes and furniture store in Durham, NC named "Gibson Girl Vintage.") Various online sources for Gibson's art and life include an archive of a 2013 Library of Congress exhibit titled "The Gibson Girl's America" and the Gibson posts on John Adcock's Yesterday's Papers website. So many of the early magazine and newspaper illustrators were fantastic artists…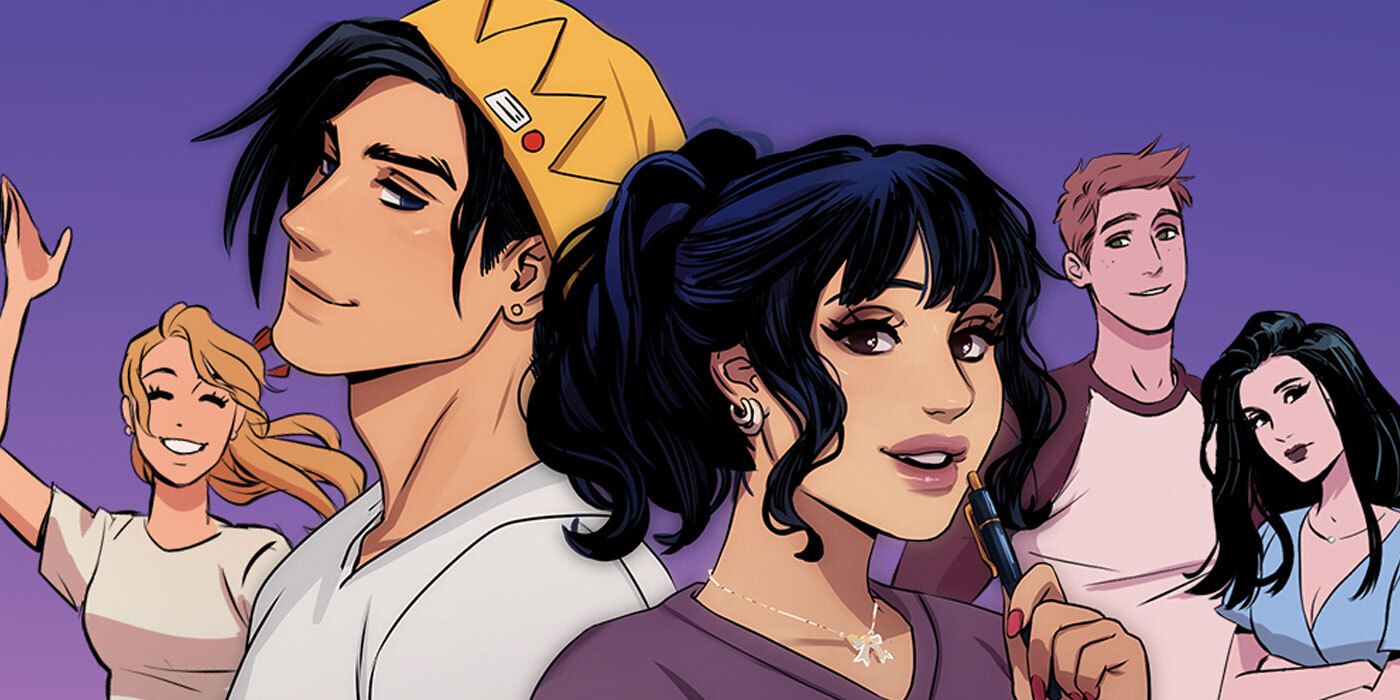 A couple of Clubs ago, I posted about the newest online comics sensation, a joint Webtoons / DC Comics project called Batman: Wayne Family Adventures. Now it's time for Archie Comics to launch their own Webtoons comic, Big Ethel Energy, about Ethel Muggs, a second banana in the Archie-verse portrayed here as a young adult who's become a successful journalist after her disastrous high school years. But: "When the Mayor of Riverdale pays her handsomely to write a history of the city, she can't wait to return to take down Archie, Jughead, Betty, Veronica, and all the other Riverdale natives who made her life hell all those years ago." Three episodes are currently available on the Webtoons site, with fun soap opera feels provided by writer Keryl Brown Ahmed and artist Siobhan. (Parents: some of the art on Siobhan's Twitter are spicy, and are for teens and older.)
On the icv2 website, reporter Rob Salkowitz writes about the attempts by DC and Marvel Comics to create superhero podcasts designed to (in Salkowitz's words) "turn readers into listeners." DC is pairing with streaming music giant Spotify on a series of superhero programs, and launched Batman: The Audio Adventures with a celebrity cast on HBO Max. Also available (or soon available) are several Marvel podcasts and talk shows (Marvel's Declassified, Marvel Wastelanders: Hawkeye) on Apple Plus, and more Marvel content through satellite radio giant SiriusXM (Marvel/Method, This Week in Marvel, etc.). Salkowitz is skeptical about these moves into podcasting; he complains that there's been little coordination between DC and Marvel comic book publishing and their forays into other media. Read Salkowitz's article and see what you think.
This weekend, many of the events of Comics Crossroads Columbus (CXC)—a "comics, art, and animation festival" sponsored by the Billy Ireland Cartoon Library and Museum, the Columbus College of Art and Design, and other generous institutions located in Columbus, Ohio—will be available for remote viewing. Check out the CXC virtual schedule for more details. Already posted from yesterday is an hour-long chat between comics writer Matt Fraction and cartoonist Elsa Charretier (a sample of her work is left) and a spotlight on artist Erin Cosgrove's animated film The Living Book (2021), which is also available to watch for free on the website of another CXC sponsor, Ohio State University's Wexner Center for the Arts. (The Living Book is for teen and adult viewers.)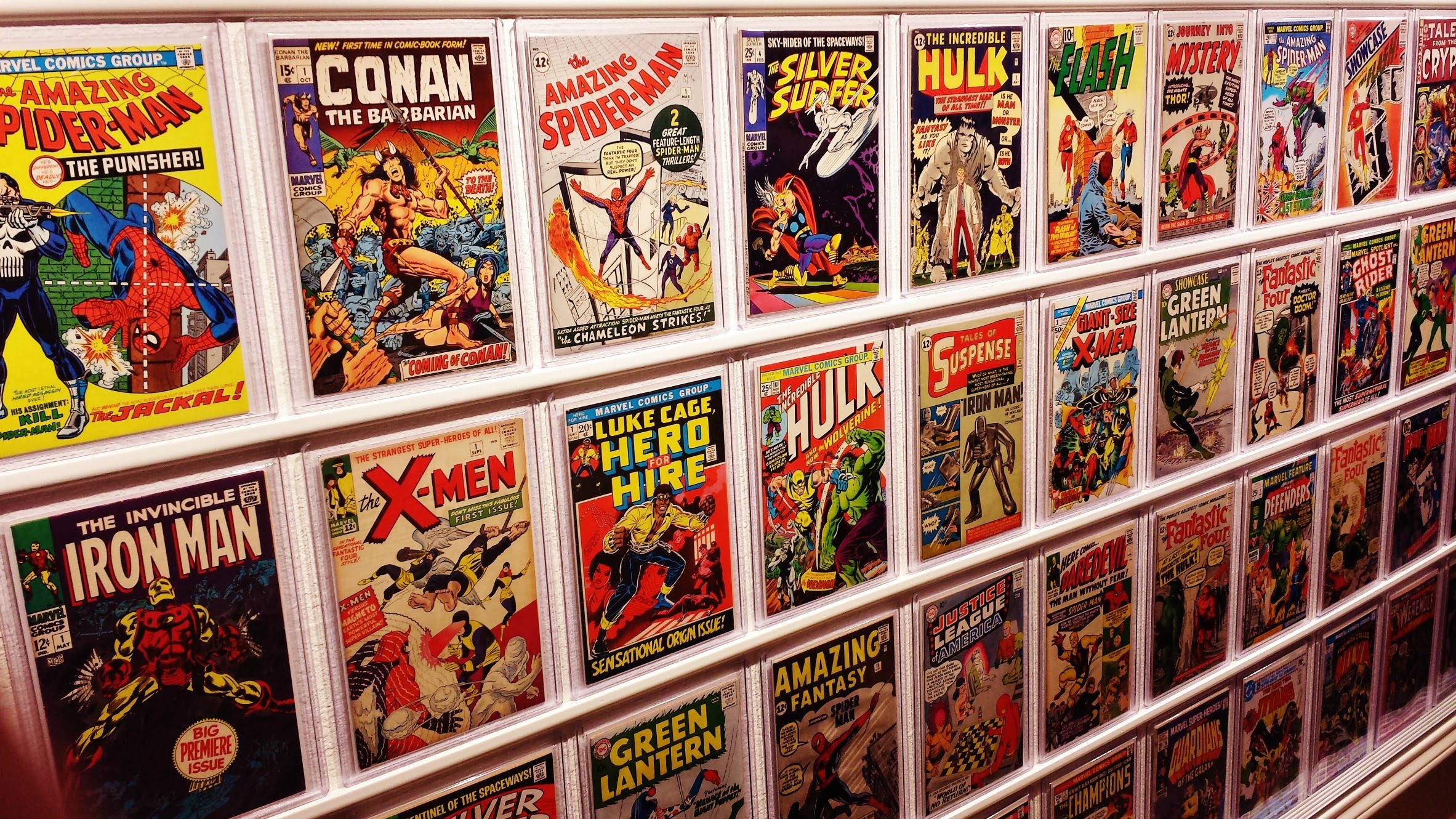 This is the last issue of the Playhouse Comics Club. I started the Club in May 2020, during quarantine, when everyone needed online diversions from the pandemic. Since then, we've seen Covid and its variants linger on, as more of us get vaccinated and figure out how to live with it. I've reached a point where I either have to (a.) commit to the Playhouse Comics Club indefinitely, or (2.) reignite the writing and creative projects I've worked on only intermittently over the last eighteen months. The fact that I'm taking the second route doesn't diminish the joy I've felt assembling these weekly dispatches, and the satisfaction I felt when someone was entertained by the Club. Bless you all, keep reading comics, and keep loving the world and the art around you.
Craig Fischer / craig_fschr@yahoo.com
(Majestic Superman by Frank Quitely, from All-Star Superman.)