The above mural is the collaboration of street artists "Starfighter" and "Fanakapan." "Starfighter" is the alias of Los Angeles-based muralist Christina Angelina, and you can see hundreds of outdoor murals that she's painted at her Instagram account. "Fanakapan" is a London artist and self-proclaimed "pioneer of balloon Graff" who also has a busy Instagram feed and who is part of the international art studio Our Types along with Shepard Fairey, Shok-1, Faith XLVII, and other visual creators. Browse the Our Types website for some jaw-dropping images and projects.
A few weeks ago, I mentioned the following as an upcoming event, but now the Ohio State University's Billy Ireland Cartoon Library and Museum has made their tour of their current exhibit of the comic strip Pogo available on YouTube. Written and drawn by Walt Kelly (responsible for the animal orchestra), Pogo is one of the best American newspaper comic strips, and the Billy Ireland video is a great introduction to Kelly and his creations. In addition to seeing fantastic samples of Kelly's original art, you'll hear from other cartoonists and cultural figures—Jake Tapper, Lynn Johnston, Ben Sargent, Jeff Smith, Garry Trudeau, Jan Eliot, Bill Watterson—about why they're Pogo fans.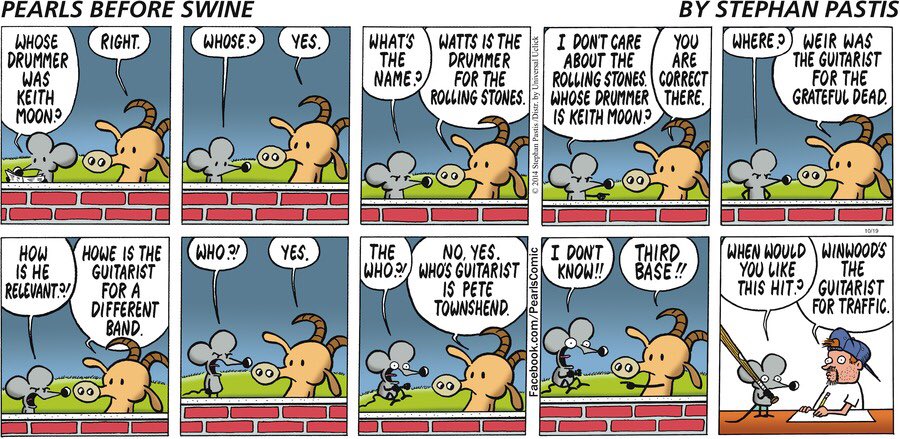 In a recent post on the Writer's Digest blog, cartoonist Stephan Pastis talks about his first graphic novel for kids, Trubble Town: Squirrel Do Bad. Most important to Pastis is humor—"As with all my books, I just want people to laugh"—and he attributes this impulse to his two decades as the writer/artist for the newspaper comic strip Pearls Before Swine, described on the GoComics site as "the tale of two friends: an arrogant RAT who thinks he knows it all and a slow-witted PIG who doesn't know any better." (Of course, Pastis adds other animals to his menagerie and channels their personalities in different goofy, surreal directions; recent Pearls strips have featured the RAT as United States President, until he's overthrown by a military coup.) Read Pearls before Swine on GoComics, here; and check out Pastis' Instagram too.
Artist and teacher Daryl Seitchik announces that the Center for Cartoon Studies will be offering online comics classes for teenagers, a "Comics Club" for kids 9 to 13 years old, and a "Comics Collective" for older youngsters. You can register here for both Seitchik's entire class and for à la carte single sessions. And don't forget to check out the general Center for Cartoon Studies site, where you can find downloads of free comics (including a primer on how our government works, a comic-book guide to mental health, and a graphic guide to the U.S. healthcare system). Also visit Seitchik's Instagram for fun images, and their separate Moonbunnies Instagram for a whimsical, offbeat comic strip. (The above Medusa gag is one of Seitchik's New Yorker cartoons; more here.)
Another graduate of and teacher at the Center for Cartoon Studies is Luke Kruger-Howard, who last year published a unique comic called GOES. The main story is about a near-future world where some men have begun to curb their anger and sarcasm in order to build deep friendships with each other. (There are also a couple of short stories in GOES, including the title tale, about Kruger-Howard's love for his toddler daughter.) Kruger-Howard distributed GOES to readers via a "publishing experimental" where the entire print run was given away for free: read his publishing philosophy. And although all of the hard copies of GOES are, well, gone, you can get a free download here.
Born in London in 1949, artist Barry Windsor-Smith became a young comic book fan, and emigrated to the U.S. in 1968 to pick up jobs at Marvel Comics. After a couple of years, Windsor-Smith began a two-year stint as the penciler of Marvel's Conan the Barbarian comic book (written by Roy Thomas, adapted from the original prose Conan stories by Robert E. Howard) and developed his visual style into a beautiful version of fantasy art influenced by 19th century Pre-Raphaelite painters. After Conan, Windsor-Smith has spent much of his career in fine art (self-publishing prints through Gorblimey Press, joining with Bernie Wrightson, Jeffrey Catherine Jones, and Michael Kaluta in the artists' group The Studio) with occasional returns to the comics medium. His most recent comics project is Monsters (2021), a brutal, adults-only, unbelievably accomplished graphic novel that has its roots in a Hulk story that Windsor-Smith originally pitched to Marvel in 1984. Below is a small portfolio of Windsor-Smith's art.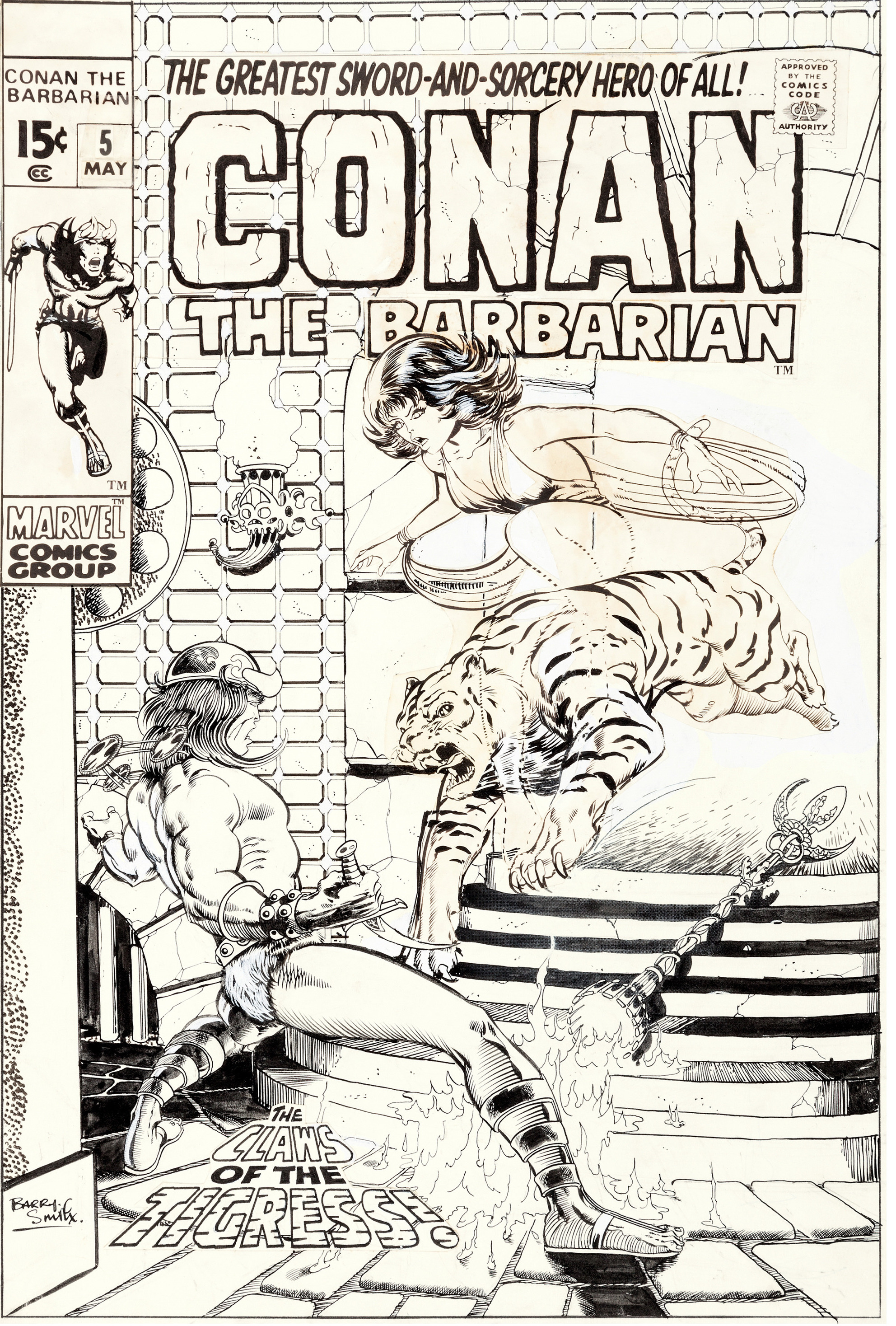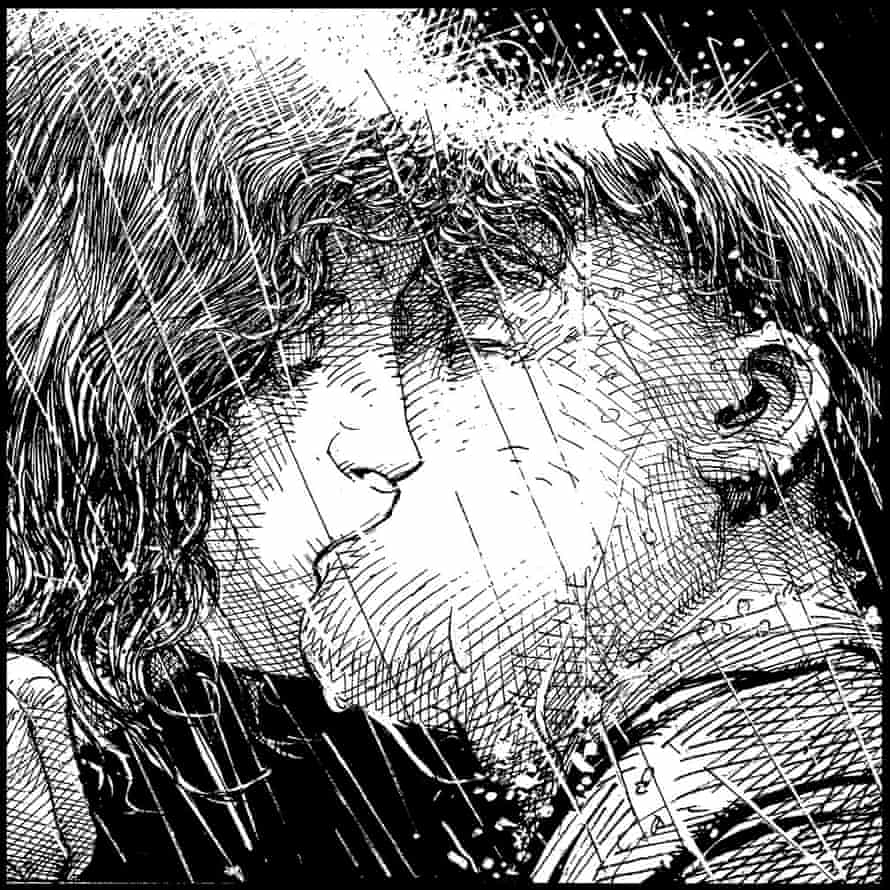 This weekly blog post is written and compiled by Craig Fischer. To send along recommendations, ideas, and comments, contact Craig at craig_fschr@yahoo.com [.]