Happy Fourth of July! The image above is Three Flags (1958), a three-dimensional work by artist Jasper Johns, who celebrated his 91st birthday back in May 2021. Three Flags is on display at the Whitney Museum of American Art, and a blurb on the Whitney site notes that "Three Flags calls attention to the process of its making through Johns's use of encaustic, a mixture of pigment suspended in warm wax that congeals as each stroke is applied; the resulting accumulation of discrete marks creates a sensuous, almost sculptural surface. The work's structural arrangement adds to its complexity. The trio of flags—each successively diminished in scale by about twenty-five percent—projects outward, contradicting classical perspective, in which objects appear to recede from the viewer's vantage point."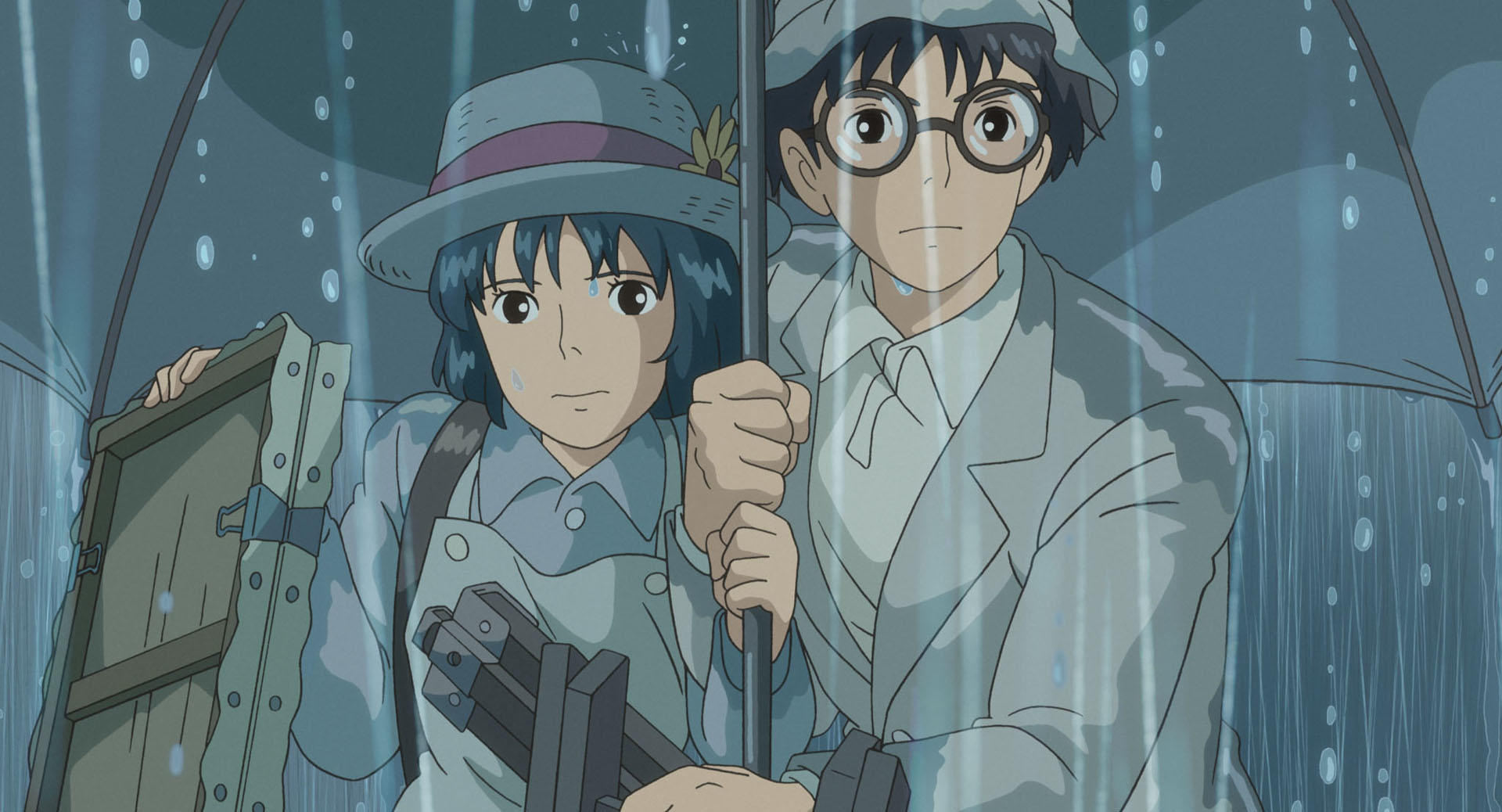 Studio Ghibli, the beloved Japanese animation studio best known for the films directed by Hayao Miyazaki (such as My Neighbor Totoro [1988] and Spirited Away [2001]), has been posting high-resolution stills from their movies on their website, so fans can download them and use them for free,  "within the bounds of common sense." Print them out as posters, or decorate your social media with Ponyo and Arrietty! The image above is from The Wind Rises (2013), a more realistic Miyazaki / Ghibli film, based loosely on the life of Jiro Horikoshi (1903-1982), a Japanese aircraft designer.
The esteemed Washington D.C. bookstore Politics and Prose recently hosted an online panel featuring Black authors and comics creators Jason Reynolds, Nic Stone, Justin A. Reynolds, and John Jennings, moderated by Angelique Roche. The purpose of the panel was to celebrate the new Marvel graphic novel Miles Morales: Shock Waves, about the popular teenage hero who starred in Spider-Man: Into the Spider-Verse (2018): Shock Waves is written by Justin A. Reynolds and drawn by Pablo Leon. The panel discussion ranges beyond Shock Waves, however, as the participants talk about the importance of diverse superheroes, what it's like working for an influential media company like Marvel, and how to add original touches to an established franchise character.
Justin Estcourt, who signs his work "Jetsy Art," is a Melbourne-born artist who often works in scratchboard, a medium where stark contrasts between black and white are created when an artist uses knives and other tools to cut lines and marks into a layer of clay coated with black ink. On his Instagram, Estcourt includes videos that display (in time-lapse) both his individual style and the overall scratchboard process: try this one, or this one, as samples. Also check out this heavily-illustrated interview on the Blackwork and Illustration Now site, where Estcourt speaks about his primary inspiration: "The extraordinary nature of the intellectual and artistic complexity that can be achieved by human beings. The cerebral search for perfection that will never be satisfied."
On National Public Radio, Vanessa Romo reports on recent University of California-San Diego graduate Jennifer Rocha, who honored her parents' sacrifices to send her to college. First, Rocha hired photographer Branden Rodriguez to do her graduation shoot; then Rocha dressed in her graduation regalia and joined her parents in  migrant farm work. Rocha explains why: "The whole reason I wanted to go back to the fields with my parents is because I wouldn't have the degree and the diploma if it wasn't for them. They sacrificed their backs, their sweat, their early mornings, late afternoons, working cold winters, hot summers just to give me and my sisters an education." See more of Rodriguez's photos of Rocha and her mother and father here.
Jesse Hamm, a beloved member of the American comics community who came up through self-published minicomics, and who professionally combined Marvel and D.C. art with illustration work for companies like Target, Fox, and Zondervan, died unexpectedly of a blood clot on May 12. A concise obituary is available at Multiversity Comics. A more thorough survey of Hamm's life—with commentaries from his peers—is up at The Comics Journal. Hamm was a member of the Portland artists' collective Helioscope, and on the Helioscope site Hamm is described as "well-known for his insight into and analysis of comics art and visual storytelling via his essays and art tips." Two sources of his art wisdom are the "Tips from Jesse Hamm" Twitter feed (which also links to his inexpensive how-to downloads, including his celebration of his artistic inspiration Alex Toth) and Hamm's 30+ columns on comics craft at the Comic-Con San Diego website. We'll end this week's Club with examples of Hamm's prodigious talent.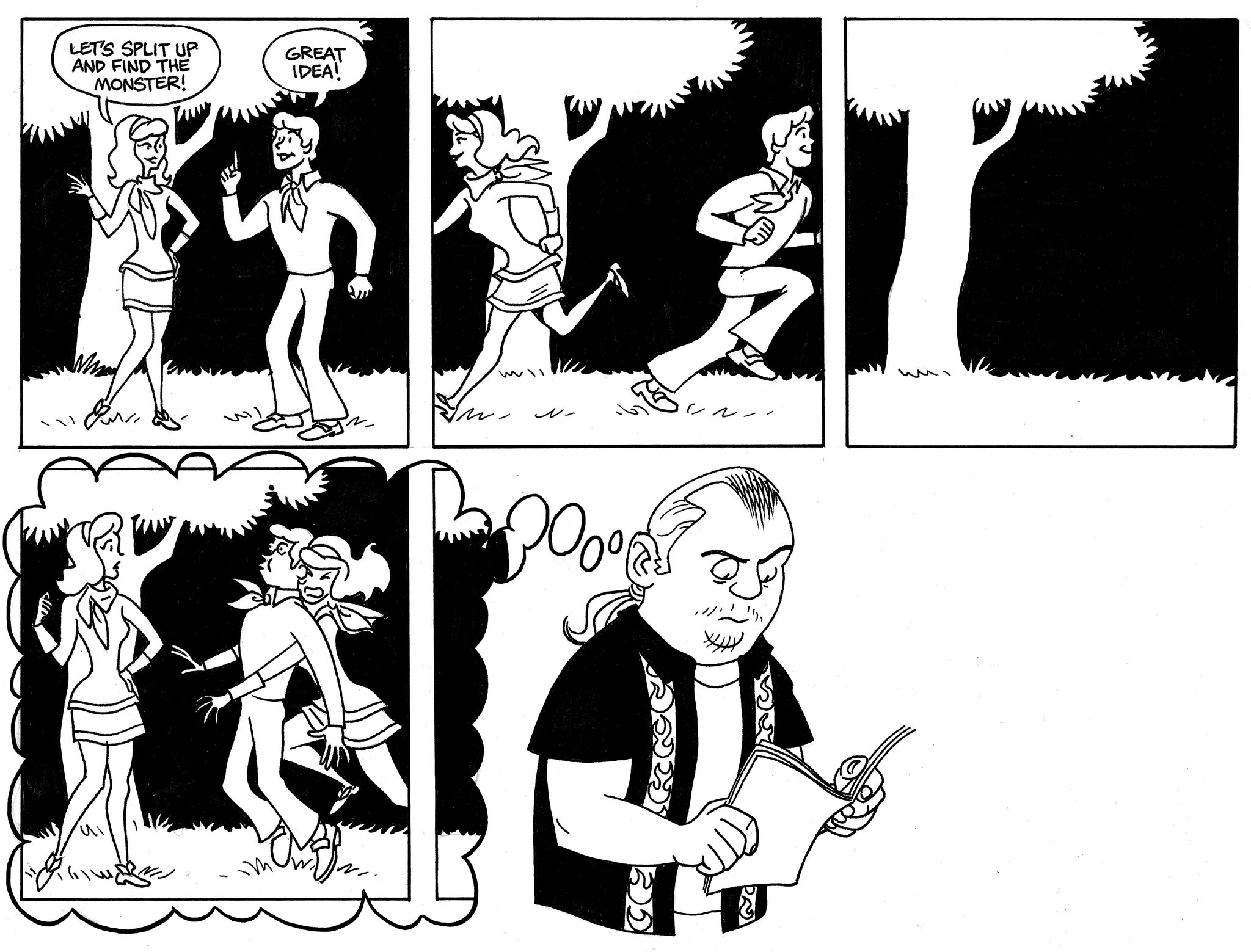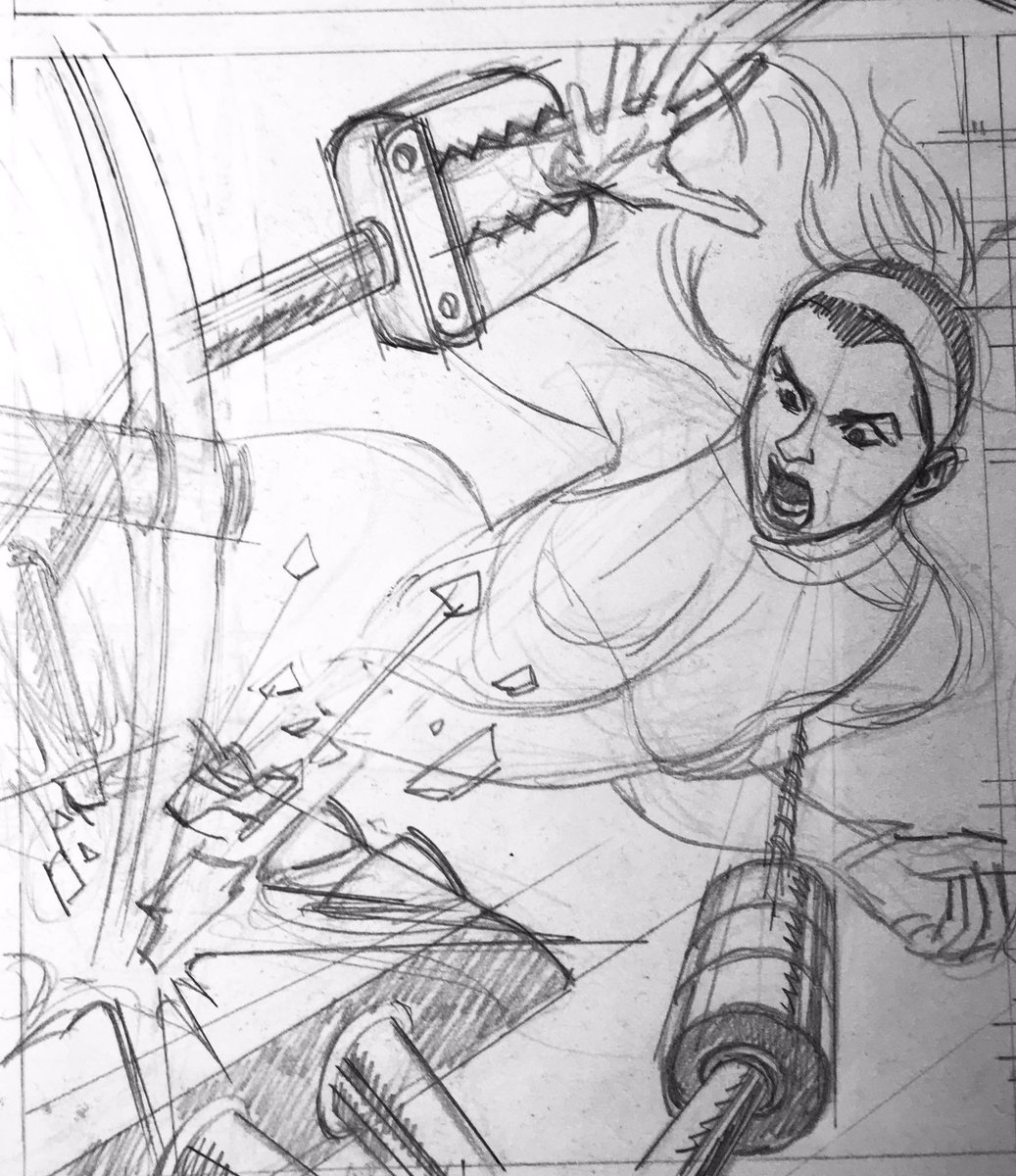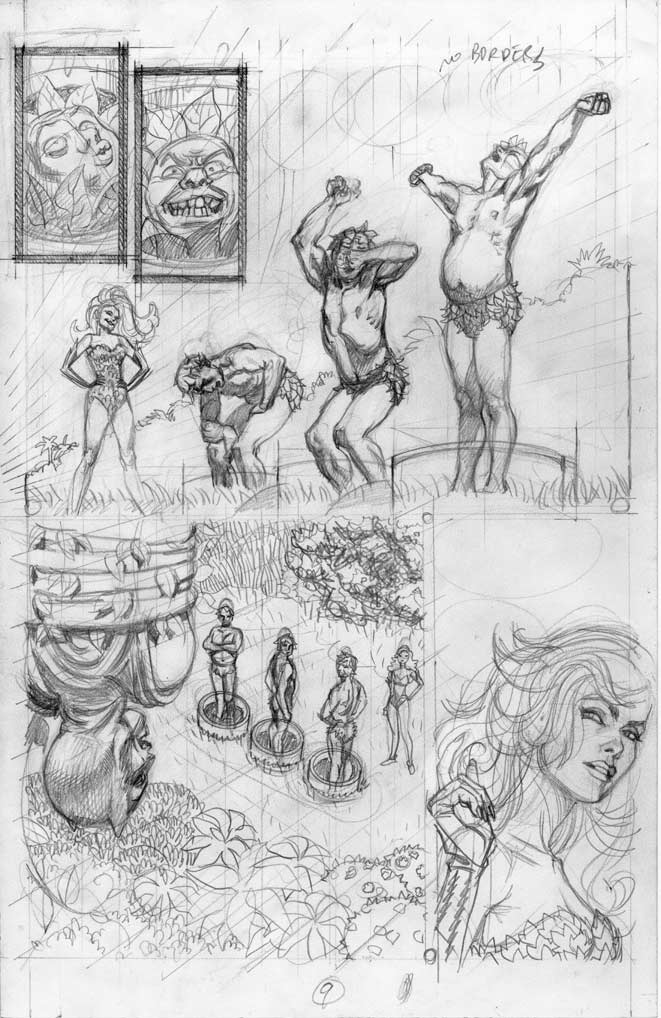 This weekly blog post is written and compiled by Craig Fischer. To send along recommendations, ideas, and comments, contact Craig at craig_fschr@yahoo.com [.]