The above painting, by artist Julie Mehretu, is titled Hineni (2018), a Hebrew word that means "Here I am," and used in a first-person prayer sung by synagogue cantors during the Jewish High Holidays of Rosh Hashanah and Yom Kippur. Cantor Matt Axelrod notes that the first-person prayer is the cantor's way of engaging in "a one-on-one dialogue with God, asking for his or her prayers to be received favorably, despite any personal shortcomings."
Mehretu's art is currently on physical display at the Whitney Museum of American Art, but her huge, passionate abstractions can also be seen on the Whitney website: go here for the exhibit's main page, which includes an introductory video and more images. While you're visiting the virtual Whitney, check out more of their online resources for links to weekly talks, activities for kids, and teacher guides. And just to give you a sense of the scale of Mehretu's paintings…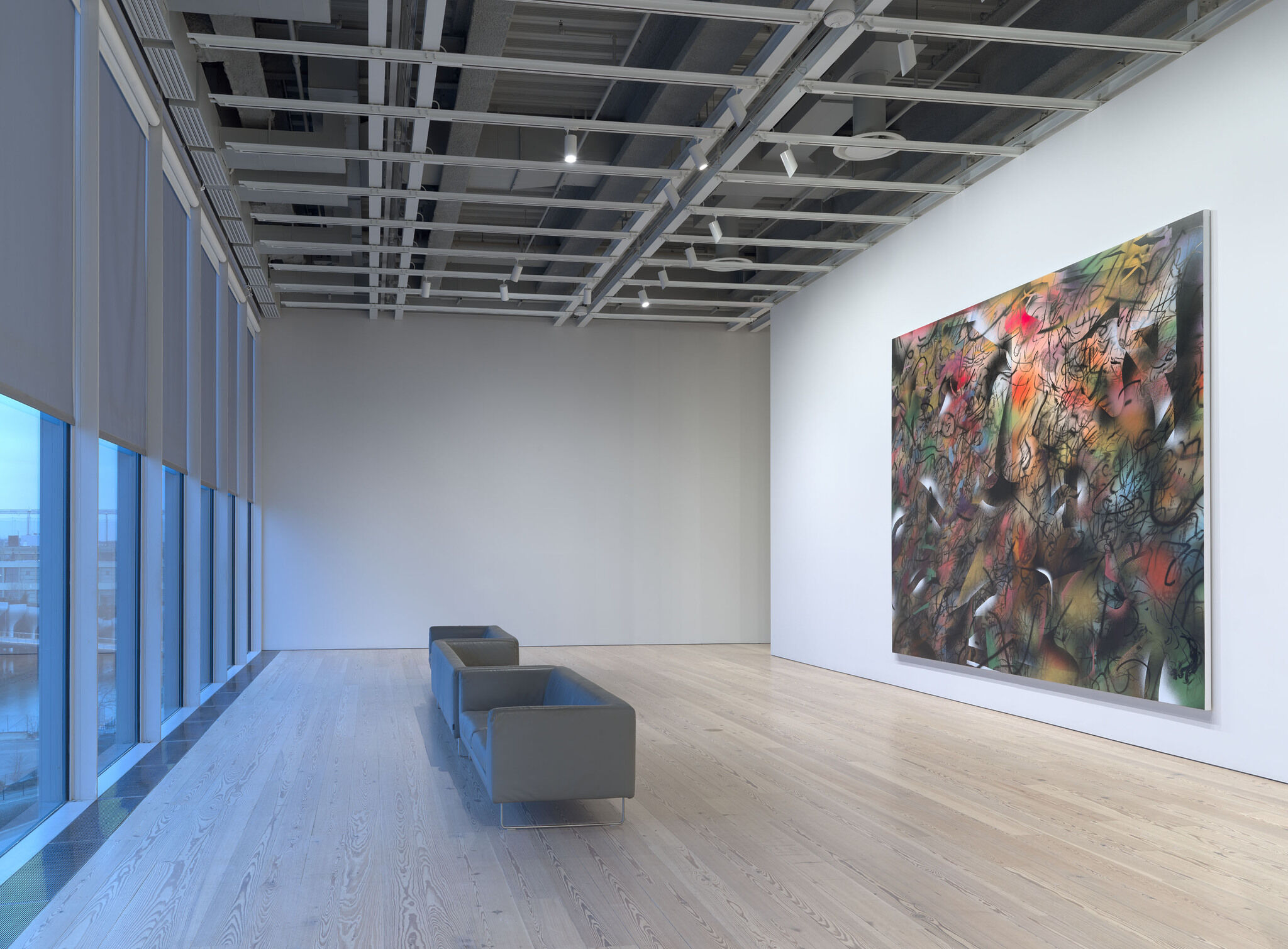 From 1975 to 1981, the Hostess snack food company took out ads in the comic books of all the major publishers: Marvel, D.C., Archie, Harvey Comics (Richie Rich, Casper the Friendly Ghost), and Gold Key (featuring characters licensed from Warner Brothers, like Bugs Bunny). Hostess asked each publisher to create single-page stories starring company characters, and the results have Captain America and Batman preventing bank robberies and alien invasions by sharing Hostess Fruit Pies with villains. (Here's a list of all the Hostess ads, with links to all the one-pagers.) Love for these ads continues: one Marvel Comics multi-verse is Earth-51914, described in the Marvel Database as "a reality in which everybody loves Hostess Snack Cakes (Twinkies, Fruit Pies, Cupcakes, etc.) and heroes always defeat criminals by using them." And in a recent interview, creators Andrew Gutierrez and Jon J. Murakami talk about their parodies of the Hostess ads!
According to the Norman Rockwell Museum website, animator Willie Ito "learned to draw on the pages of Sears catalogues while his family was incarcerated at the Japanese internment camp in Topaz, Utah during World War II." Ito began at Disney—one of his first jobs was on the animation team for the "spaghetti kissing" scene in Disney's Lady and the Tramp (1955)—before stints as Warner Brothers (1955-1961) and, afterwards, the Hanna-Barbara studio (1963-1977), where he worked on such animated television shows as The Flintstones (1960-66), The Jetsons (1962-63), and Josie and the Pussycats (1970-71). Ito also drew print cartoons for CARtoons magazine (1959-1991) like the skateboarding image above, and returned to Disney later in his career to do illustrations for the company's merchandising division. On April 16, Ito was honored with the Winsor McCay Award for lifetime achievement by ASIFA-Hollywood, the central American organization promoting the art of animation. Congratulations!
In real life, Ada Lovelace—the 19th century inventor of computer science—died at the age of 36, but that was too tragic an ending for artist and animator Sydney Padua, who instead recast Lovelace and computer pioneer Charles Babbage as Victorian explorers in the webcomic The Thrilling Adventures of Lovelace and Babbage! Start with "Ada Lovelace—The Secret Origin" and then dive into the "Compete Stories" on Padua's site; also available is a book collection of Lovelace and Babbage. Also visit Padua's personal website, where she animates 19th century scientific illustrations and hosts her CGI animation reel and online sketchbook.

We should all be grateful that First Second's Sketch School posts new YouTube videos of cartoonists at work. Recent videos include Andy Ristaino on Science Comics: The Digestive System, Falynn Koch on History Comics: The Wild Mustang, Dan and Jason on Blue, Barry, and Pancakes, and Eric Jones on Pepper Page Saves the Universe! Click on an artist's name to go to their website, where you'll find more art and fun; click on a book title to go to the appropriate Sketch School video. (The evil TVs drawn by Ristaino are from the illustrations on his site.)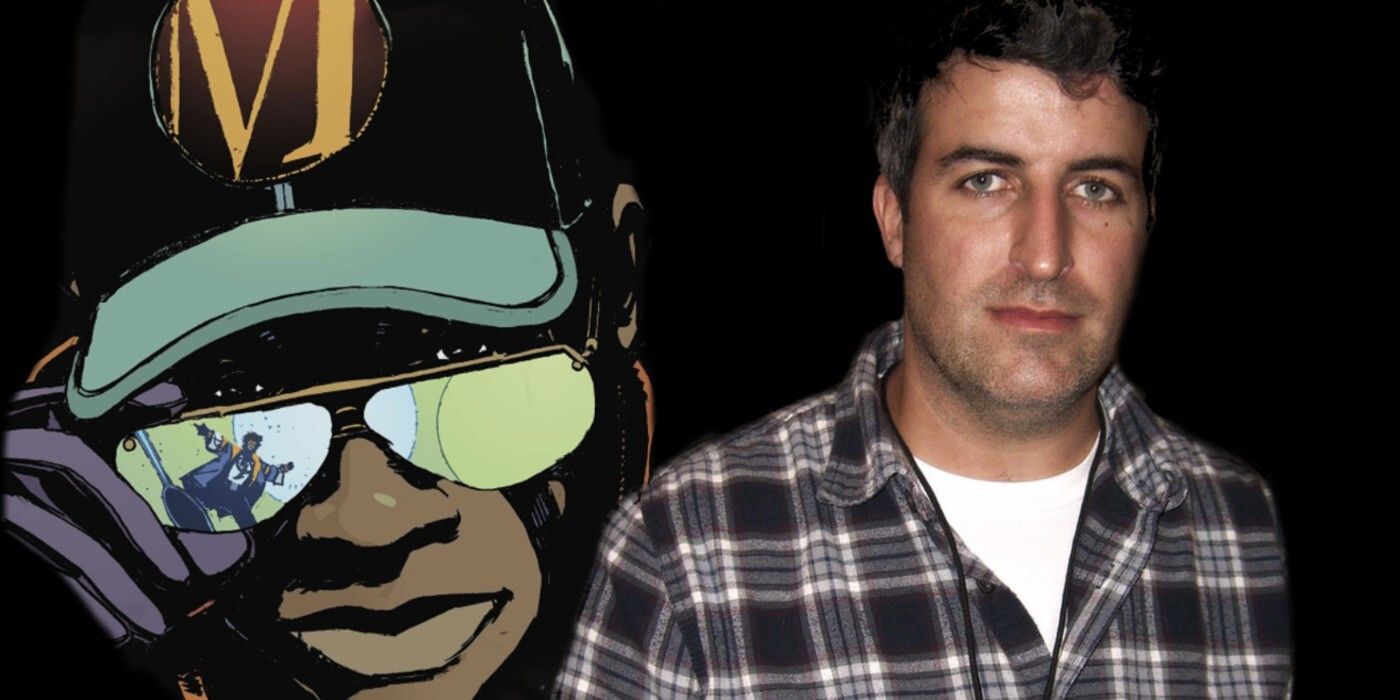 The comics world is mourning the passing of Static, Earth X and Batman artist Jean Paul Leon, dead from cancer at the young age of 49. In a comprehensive obituary on the Multiversity Comics site, James Dowling writes that Leon "was incredibly well renowned as a draftsman in comics, using a heavily technical and geometric style to highlight the accuracy of his heavy inks." In a long Twitter threat, veteran comics writer and artist Jon Bogdanove talks about the first time he met Leon and saw his art. Bogdanove emphasizes Leon's elegant minimalism, comparing him to cartoonists Alex Toth, Milton Caniff, and David Mazzucchelli. Below is a small portfolio of Leon's art; we've lost a massive talent.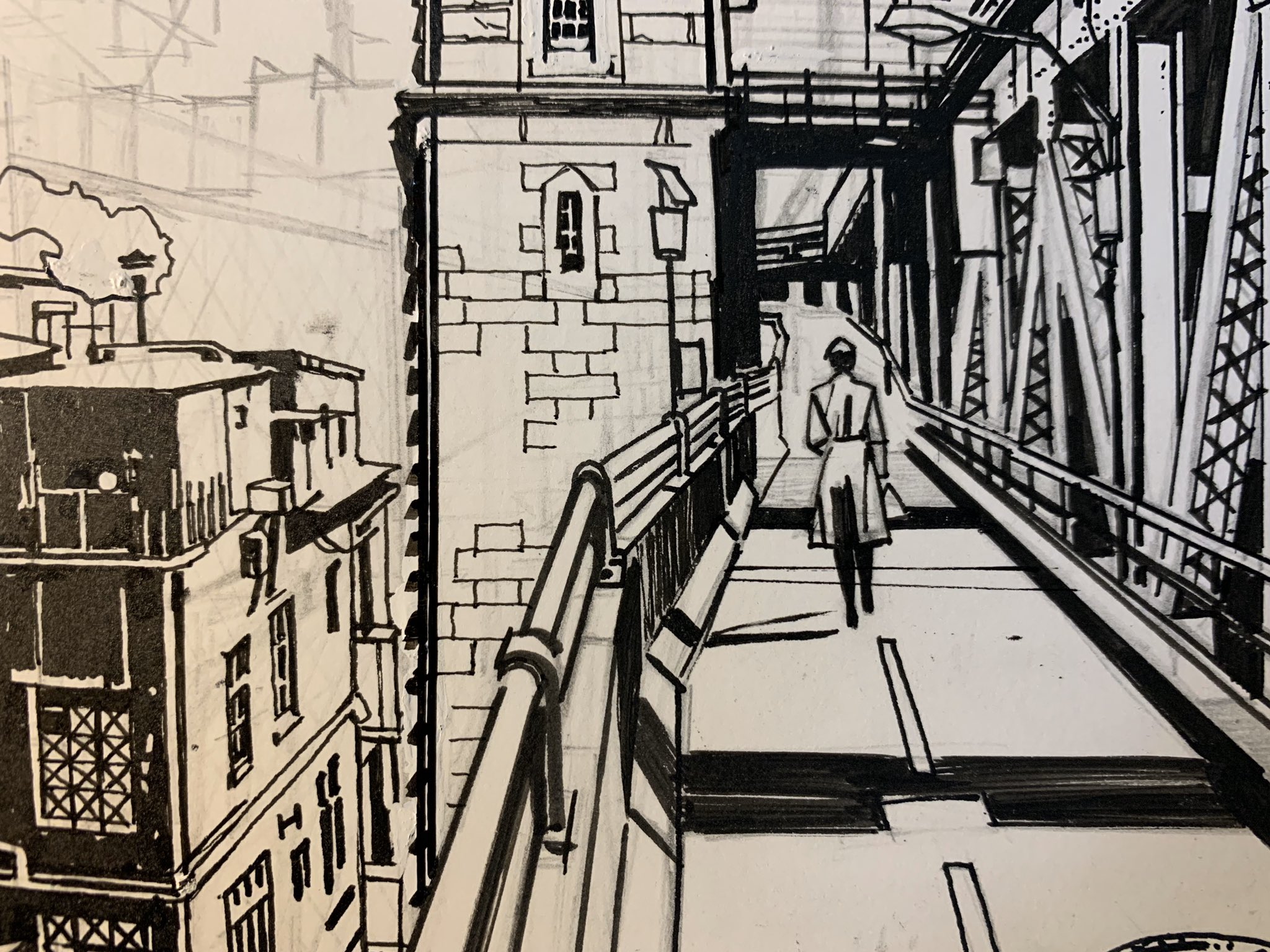 This weekly blog post is written and compiled by Craig Fischer. To send along recommendations, ideas, and comments, contact Craig at craig_fschr@yahoo.com [.]