In July 1970, comics fan Steve Sherman visited Marvel Comics, and the above picture features the comic books being prepared by Marvel for printing and distribution to newsstands and drugstores in September. You can see other photographs from Sherman's visit here—and you'll get a bit of gossip about the state of Marvel a few months after their signature artist and creator Jack Kirby had left Marvel to work for rival publisher D.C. Comics. You should also visit the website Mike's Amazing World of Comics, where "The Newsstand" section allows you to search for all the American comic books on sale in any given month from 1933 to the present: here's the September 1970 comics, from Marvel and other publishers too.

In 2019, actor and Internet star George Takei collaborated with editor Justin Eisinger, writer Steven Scott, and illustrator Harmony Becker to tell the story of Takei's family during World War II: the result is the graphic novel memoir They Called Us Enemy. On the Radiowest website, DJ Doug Fabrizio conducts a long interview with Takei "about his experiences as a young boy in internment camps and about the enduring anti-Asian sentiment he has fought against throughout his adult life. As the character Sulu in the original Star Trek series, he was one of the first Asian Americans to have a starring role in a major network show, a position that has since given him a platform for talking publicly about our country's history of racism." Takei's moving—and timely—interview is here.
In Playhouse Comics Club #10, I introduced you to Dr. Jay Hosler, a Juniata College professor who creates science comics. Some of his cartoons can be found at his "Drawing Flies" blog and on Instagram. Coming up on April 20 is the release of Hosler's new book The Way of the Hive: A Honey Bee's Story, a beautiful tale about the life cycle of a bee named Nyuki. (The Way of the Hive is perfect for readers of all ages.) As part of the publicity for Hive, Hosler is making a series of videos about how to draw honeybees, and teaching us about bee biology in the process. Here's how to draw a bee's head; a bee's thorax; and a bee's abdomen. And then let's color the bee!
Since graduating with an MFA from the Center for Cartoon Studies in 2016, cartoonist Rebecca Roher has kept busy, with her illustrations published in The New York Times, Briarpatch magazine, Vermont's Seven Days  newspaper, and elsewhere. Her comics have appeared on The Nib and on the CBC (Canadian Broadcasting Company) site in the form of a "Pandemic Diary" chronicling her experiences during the early days of quarantine. Now Roher is starting a new project, one that involves interviewing people at least 90 years old. Above is her call for participants. Can you help?
Michael Chabon—the Pulitzer Prize-winning author of The Amazing Adventures of Kavalier & Clay (2001), a novel that combines fiction with a true early history of American comic books—started a new project during quarantine, Story Time with Michael Chabon. He read children's books on YouTube, and eventually posted fifty videos, all of which are still available. And in a recent Twitter thread, Chabon reflects on what he learned from the experience: "When you work to help other people, it always helps you." (Music fans should also check out Chabon's curated Spotify playlists, many organized by genres like "Jangle" and "The History of a Beat: 41 Years on the 2 and 4.")
Tor is one of the world's most important publishers of science fiction and fantasy, and the Tor cultural website is a great place to read original fiction, movie and book reviews, and more. (Parents should know that not everything on the site is appropriate for pre-teens.) A recent Tor article by Dan Persons boldly claims that The Great Piggy Bank Robbery, a 1946 short directed by Bob Clampett, is the best Warner Brothers Looney Tune: "It's not just a great cartoon, it's also the past, present, and future of the animation art." Persons' analysis dives deep, and he even includes a link to the original cartoon on Daily Motion. Persons ends his article by inviting readers to name and defend different choices for "the pinnacle" of the animation field, and I'll just note that Chuck Jones' Feed the Kitty (1952) is my favorite Looney Tune…!
Let's end this Club with some practical advice in comics form, from artist Ted Slampyak Kinyak and the site The Art of Manliness.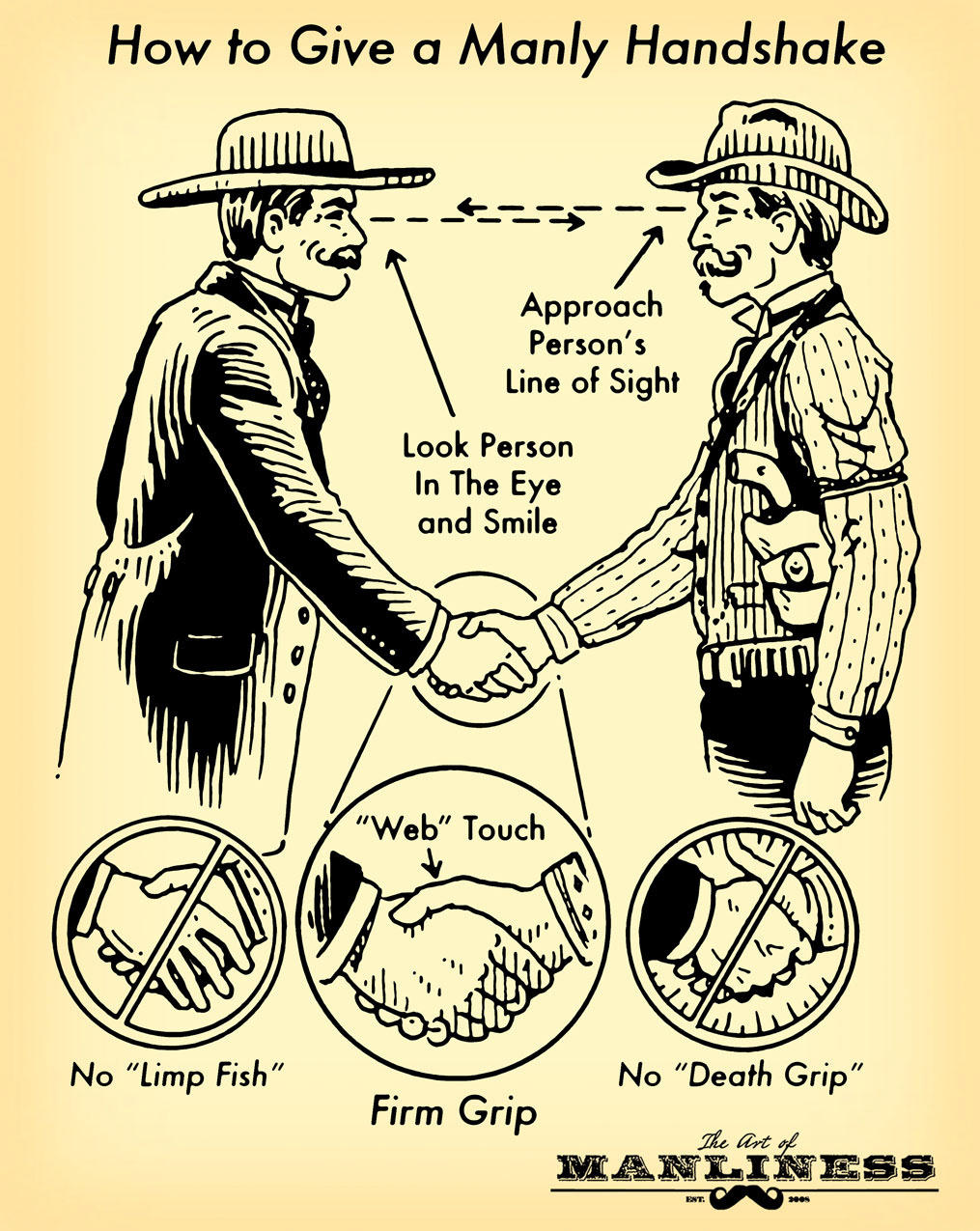 This weekly blog post is written and compiled by Craig Fischer. To send along recommendations, ideas, and comments, contact Craig at craig_fschr@yahoo.com [.]